Benefits:
Experience a shine-free and flawless complexion with the REVOLUTION Mattify Primer.
Discover the Magic of REVOLUTION Mattify Primer
Shine-Free Perfection: The REVOLUTION Mattify Primer is your go-to solution for combating unwanted shine. It's specially formulated to control excess oil production, leaving your skin matte and ready for makeup.
Smooth Canvas: This primer creates a smooth, velvety canvas for your makeup application. It minimizes the appearance of pores, fine lines, and imperfections, ensuring a flawless and airbrushed finish.
Prolonged Makeup Wear: Formulated for long-lasting wear, the Mattify Primer helps your makeup stay in place throughout the day, minimizing the need for touch-ups.
Pore Minimization: If you struggle with enlarged pores, this primer is your ally. It blurs the appearance of pores, giving your skin a refined and perfected look.
Versatile Application: Whether you're wearing a full face of makeup or prefer a minimalistic look, this primer is suitable for all makeup styles. It creates the ideal base for a wide range of makeup products.
The REVOLUTION Mattify Primer is your secret to achieving a shine-free and flawless complexion. Whether you have a long day ahead or want your makeup to look its best for a special occasion, this primer is your trusted companion. It's a must-have addition to your beauty collection, offering matte perfection, pore minimization, and long-lasting wear.
Say goodbye to unwanted shine and hello to a world of matte confidence with the REVOLUTION Mattify Primer. Elevate your beauty routine and experience the joy of makeup that empowers you to look your best all day long. With REVOLUTION, beauty meets perfection.
How to Use:
Prep Your Skin: Start with a clean, moisturized face to create a smooth canvas for your makeup.
Apply the Primer: Dispense a small amount of the Mattify Primer onto your fingertips and gently apply it to your face. Focus on areas prone to shine, such as the T-zone.
Blend Thoroughly: Use your fingertips to blend the primer evenly across your face. Pay special attention to areas with enlarged pores or visible imperfections.
Allow to Set: Let the primer set for a minute or two before proceeding with your makeup routine. This allows it to create a matte base.
Apply Makeup: Continue with your usual makeup application, confident in the knowledge that your makeup will stay fresh and shine-free throughout the day.
Ingredients:
Dimethicone, Dimethicone/Vinyldimethicone Crosspolymer, Silica, Phenoxyethanol, Tocopheryl Acetate.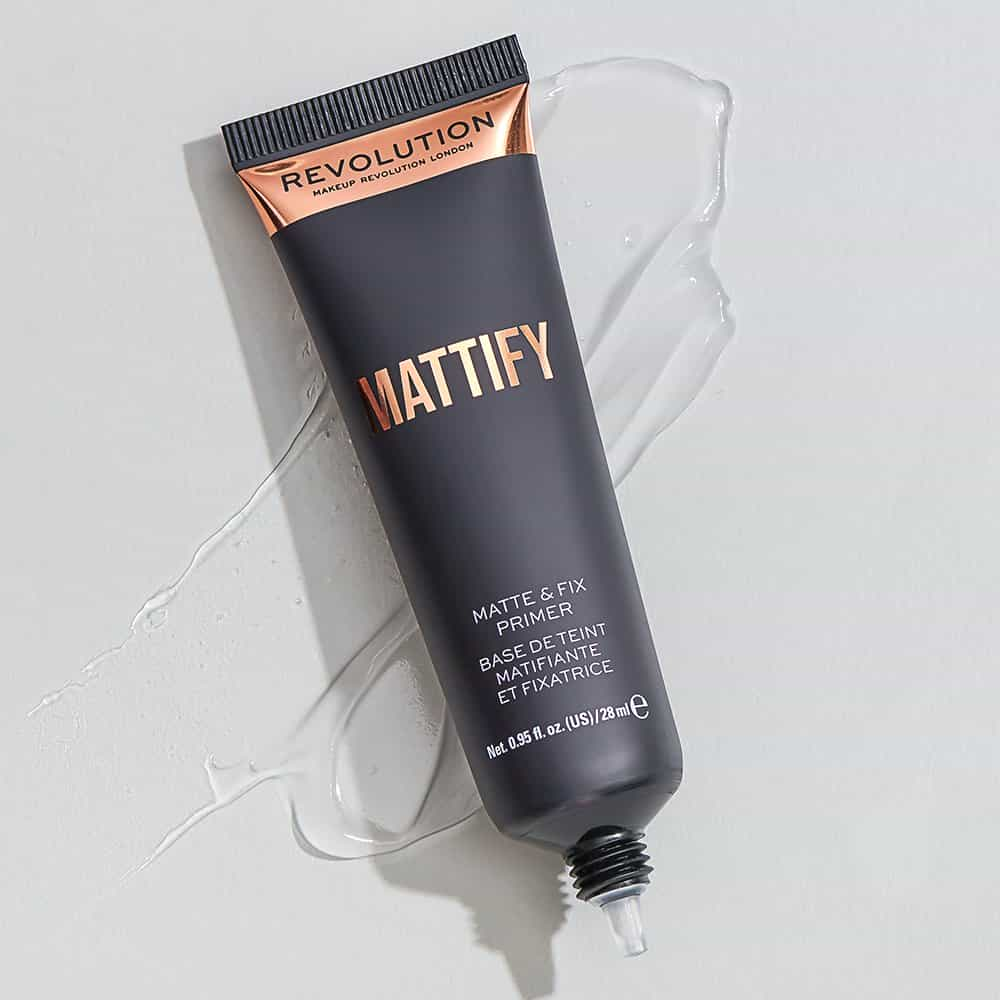 Buy 100% authentic REVOLUTION Mattify Primer at Agetune. We provide cash on delivery in all over Bangladesh.