Benefits:
3W CLINIC Enrich Lovely Foot cream with a light refreshing texture moisturizes and softens the skin of the feet, gives the skin a pleasant feeling of lightness, makes it smooth and supple, has a restoring and healing effect, has a deodorizing effect.
Prompt relief for even seriously dry, rough feet.
Restore skin softness, Reduce skin cracks.
Care uncomfortable feeling due to sweat or odor.
How to Use:
Apply on clean skin and massage for better absorption.
Ingredients:
Water, urea, mineral oil, glycerin, cetearyl alcohol, polysorbate 60, carbomer, triethanolamine, phenoxyethanol, sorbitan-sesquioleate, methylparaben, propylparaben, sodium hyaluronate, aloe-Barbadensis leaf extract, eczema root extract, Phaseolus Radiatus seed extract, (rice) Extract, Aroma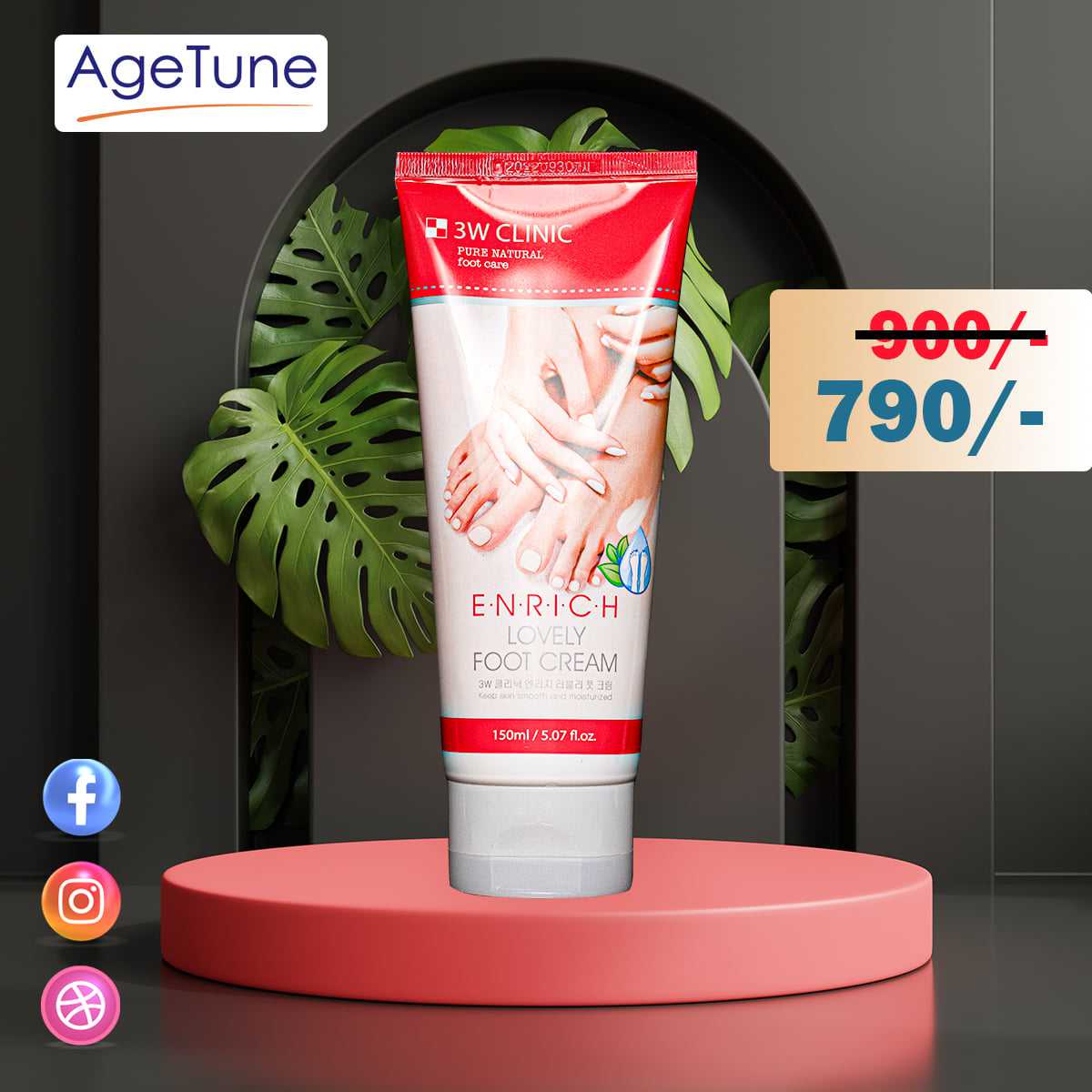 Buy 100% authentic 3W CLINIC Enrich Lovely Foot cream at Agetune. We provide cash on delivery in all over Bangladesh.