Create Seamless Eye Looks with the PIGMENT PLAY Blending Brush
In the world of makeup, achieving seamless and well-blended eye looks is an art form. If you're on the hunt for a high-quality blending brush to help you blend eyeshadows effortlessly and create stunning eye makeup, look no further than the PIGMENT PLAY Blending Brush.
What Sets the PIGMENT PLAY Blending Brush Apart?
Professional-Grade Quality: Crafted with professional-grade quality in mind, this blending brush is designed to provide exceptional results, making it an invaluable addition to your makeup brush collection.
Dome-Shaped Bristles: The brush features dome-shaped bristles that are fluffy and soft. This design allows for seamless blending of eyeshadows, ensuring a smooth and well-blended finish.
Effortless Blending: The Blending Brush excels at effortlessly blending eyeshadows. It helps soften harsh lines, merge different shades together, and create a flawless transition between colors.
Versatile Use: While it's primarily designed for eyeshadow blending, this brush can also be used for applying highlighter to the brow bone or even for blending concealer.
Soft and Gentle Bristles: The brush is made with soft, gentle bristles that feel comfortable on your eyelids. It ensures that the blending process is smooth and free from irritation.
Cruelty-Free and Durable: Beauty should be cruelty-free and long-lasting. PIGMENT PLAY's Blending Brush is both cruelty-free and durable, ensuring it remains a reliable tool in your makeup routine.
The PIGMENT PLAY Blending Brush is your secret to achieving seamless and well-blended eye makeup looks with ease. With its professional-grade quality, dome-shaped bristles, versatile use, soft bristles, and commitment to ethical beauty, this brush empowers you to master the art of eye makeup and showcase your beauty with confidence. Elevate your eye makeup game and achieve blending perfection with the Blending Brush by PIGMENT PLAY.
How to Use:
Prep Your Eyelids: Start with clean, dry eyelids. Apply an eyeshadow primer or concealer to create a smooth base for your eyeshadow.
Apply Eyeshadow: Use other brushes or applicators to apply your eyeshadow colors to the eyelid. Place the colors where you want them but leave the edges unblended.
Blend with the Blending Brush: Now, it's time to blend. Take the PIGMENT PLAY Blending Brush and, using gentle circular motions, blend the edges of the eyeshadows where they meet. This helps create a seamless gradient of colors.
Build and Repeat: You can build color and continue blending until you achieve the desired level of depth and blending. Remember to keep a light hand and blend in small motions for precision.
Highlight the Brow Bone: If desired, you can use the brush to apply a highlighter shade to the brow bone. This accentuates the eyes and adds a touch of brightness.
Clean and Store: After use, clean your brush regularly to maintain its performance. Store it in a clean, dry place to ensure it stays in top condition.
Admire Your Seamless Eye Look: Step out with confidence, knowing you've achieved a seamlessly blended eye makeup look with the PIGMENT PLAY Blending Brush.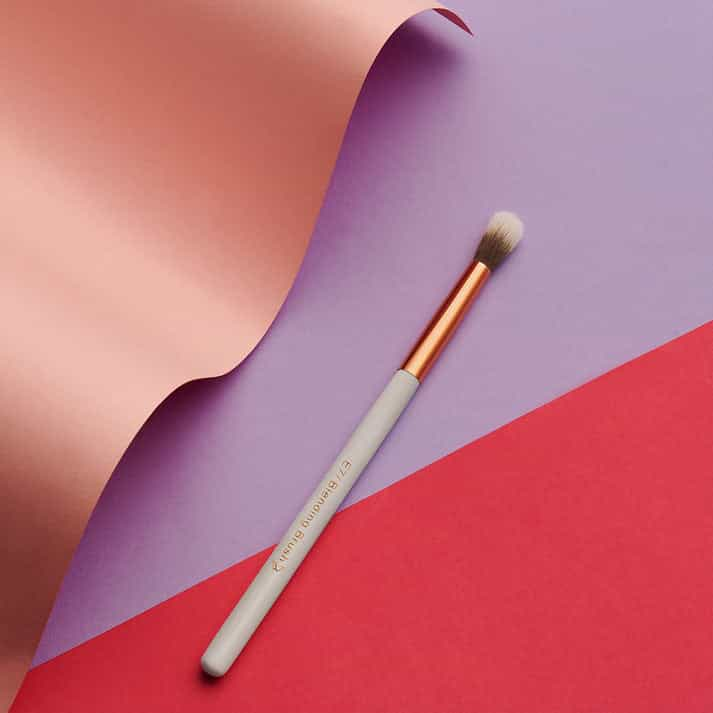 Buy 100% authentic PIGMENT PLAY Blending Brush at Agetune. We provide cash on delivery in all over Bangladesh.