Achieve Seamless Concealer Application with the PIGMENT PLAY Concealer Brush
In the world of makeup, flawless skin is the canvas for a stunning look. If you're searching for a high-quality concealer brush to help you apply concealer precisely and achieve a seamless finish, look no further than the PIGMENT PLAY Concealer Brush.
What Sets the PIGMENT PLAY Concealer Brush Apart?
Professional-Grade Quality: Crafted with professional-grade quality in mind, this concealer brush is designed to provide exceptional results, making it an invaluable addition to your makeup brush collection.
Flat and Tapered Shape: The brush features a flat and tapered shape with soft and densely packed bristles. This design allows for precise and even application of concealer, ensuring a smooth and natural finish.
Perfect for Concealing Imperfections: The Concealer Brush excels at concealing imperfections such as blemishes, redness, under-eye circles, and uneven skin tone. It helps you achieve targeted coverage without overloading the skin with product.
Versatile Use: While it's primarily designed for concealer application, this brush can also be used for applying eyeshadow primer, precise highlighter application, or even for cleaning up the edges of lipstick for a defined look.
Soft and Gentle Bristles: The brush is made with soft, gentle bristles that feel comfortable on your skin. It ensures that the application process is smooth and free from irritation.
Cruelty-Free and Durable: Beauty should be cruelty-free and long-lasting. PIGMENT PLAY's Concealer Brush is both cruelty-free and durable, ensuring it remains a reliable tool in your makeup routine.
The PIGMENT PLAY Concealer Brush is your secret to achieving flawless and even coverage with precision and ease. With its professional-grade quality, flat and tapered shape, versatile use, soft bristles, and commitment to ethical beauty, this brush empowers you to perfect your concealer application and showcase your beauty with confidence. Elevate your makeup game and achieve flawless coverage with the Concealer Brush by PIGMENT PLAY.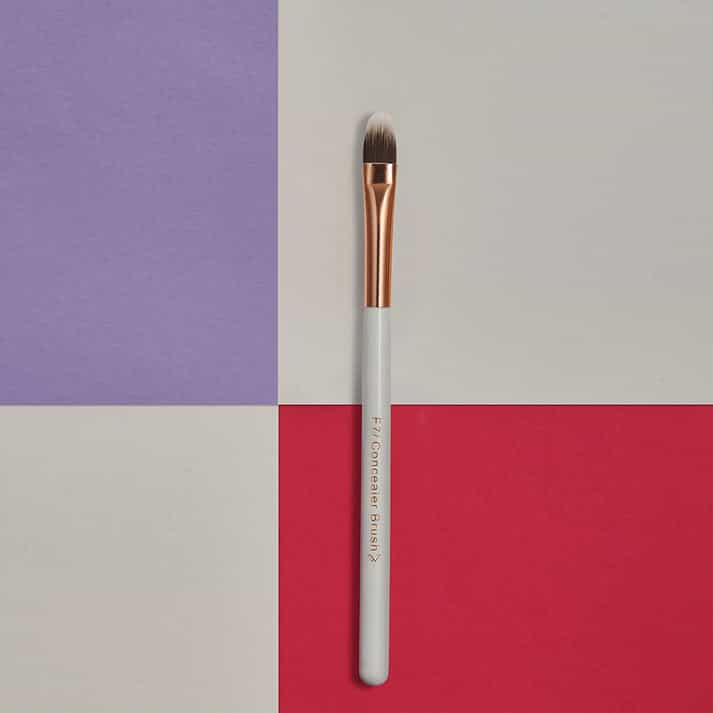 Buy 100% authentic PIGMENT PLAY Concealer Brush at Agetune. We provide cash on delivery in all over Bangladesh.