Benefits:
ATOMY Absolute Hair Care Set developed by combining the powerful effects of natural herbs with modern science, Atomy Absolute Hair Care ensures your hair stays healthy while giving you a boost of confidence!
It's formulated with ample natural herbal ingredients for healthy hair and scalp.
Protect your locks and achieve a healthy scalp!!
Ultra nourishing formula for healthy, shiny hair!
Safe and gentle care with natural ingredients!
Absolute Shampoo: Traditional herbal remedy thoroughly cleanses clogged pores for healthier and shiny hair!
Absolute Treatment: Quickly recover damaged hair with rich natural protein and reinforced herbal ingredients.
Absolute Conditioner: Moist and shiny hair with highly concentrated herbal nutrient water!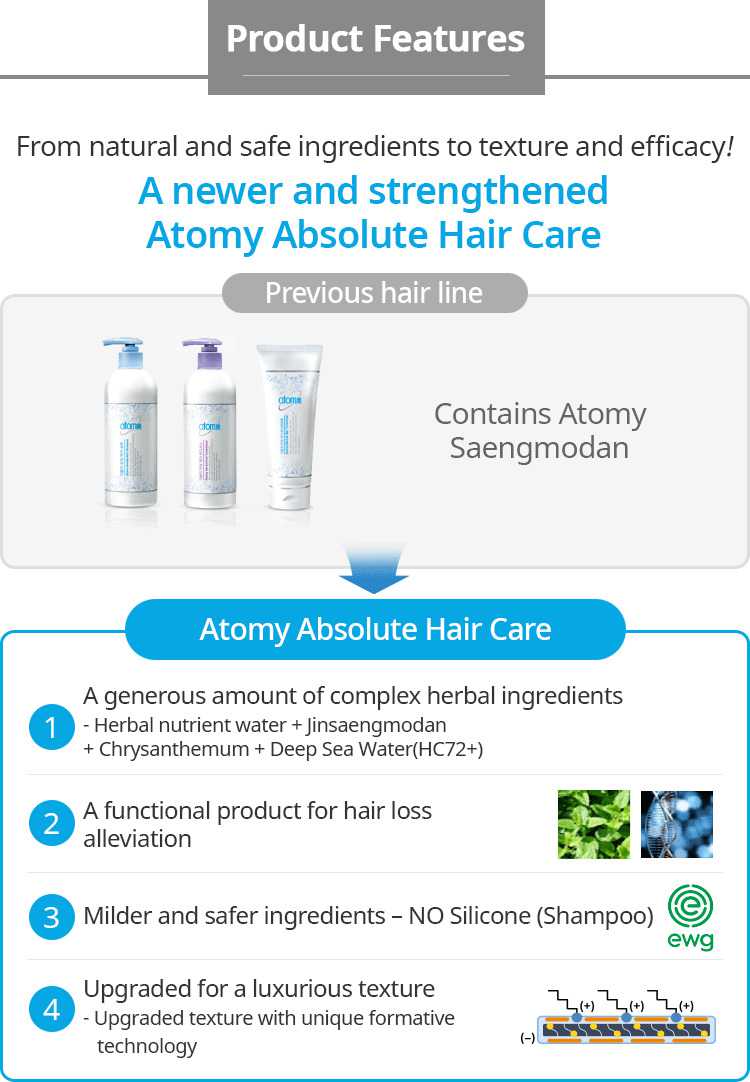 How to Use:
Ingredients: