Benefits:
ATOMY Scalp Care 2 Set is a refreshing blend of ayurvedic herbs to cleanse and restore the scalp. Cleans and nourishes the scalp. Nourishes the scalp.
Atomy Scalp Care Hair Shampoo (500ml):
Contains 28 types of natural herbs to help cleanse and soothe the scalp.
Contains Ayurvedic recipes for a clean and soothing scalp.
Atomy Scalpcare Hair Conditioner (500ml):
Contains special Ayurvedic herbs, to keep your hair healthy & shiny.
The conditioner consists of a combination of vegetable ingredients and vitamins such as avocado and henna to form moisture on the hair, lightly and firmly protects the scalp.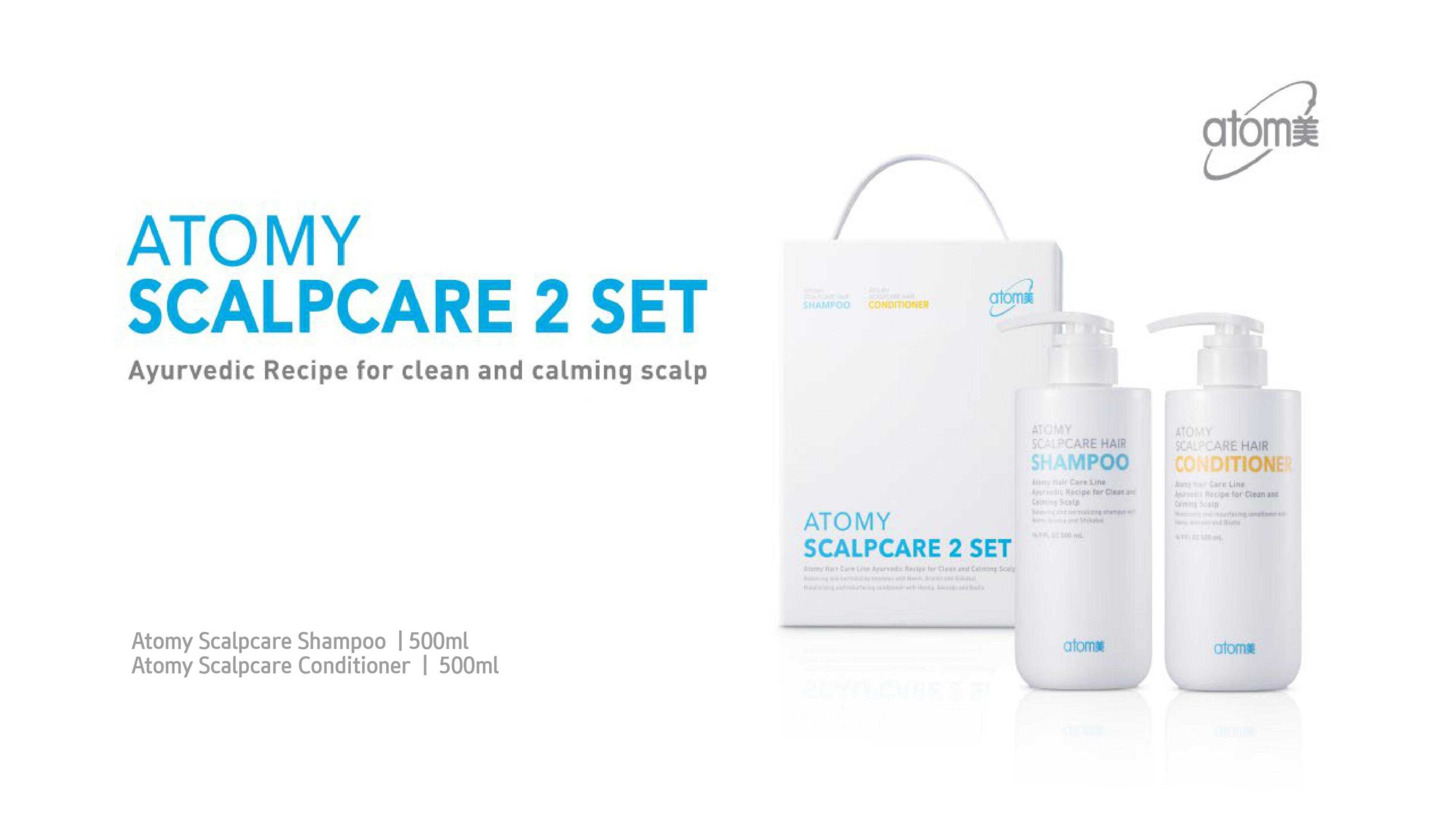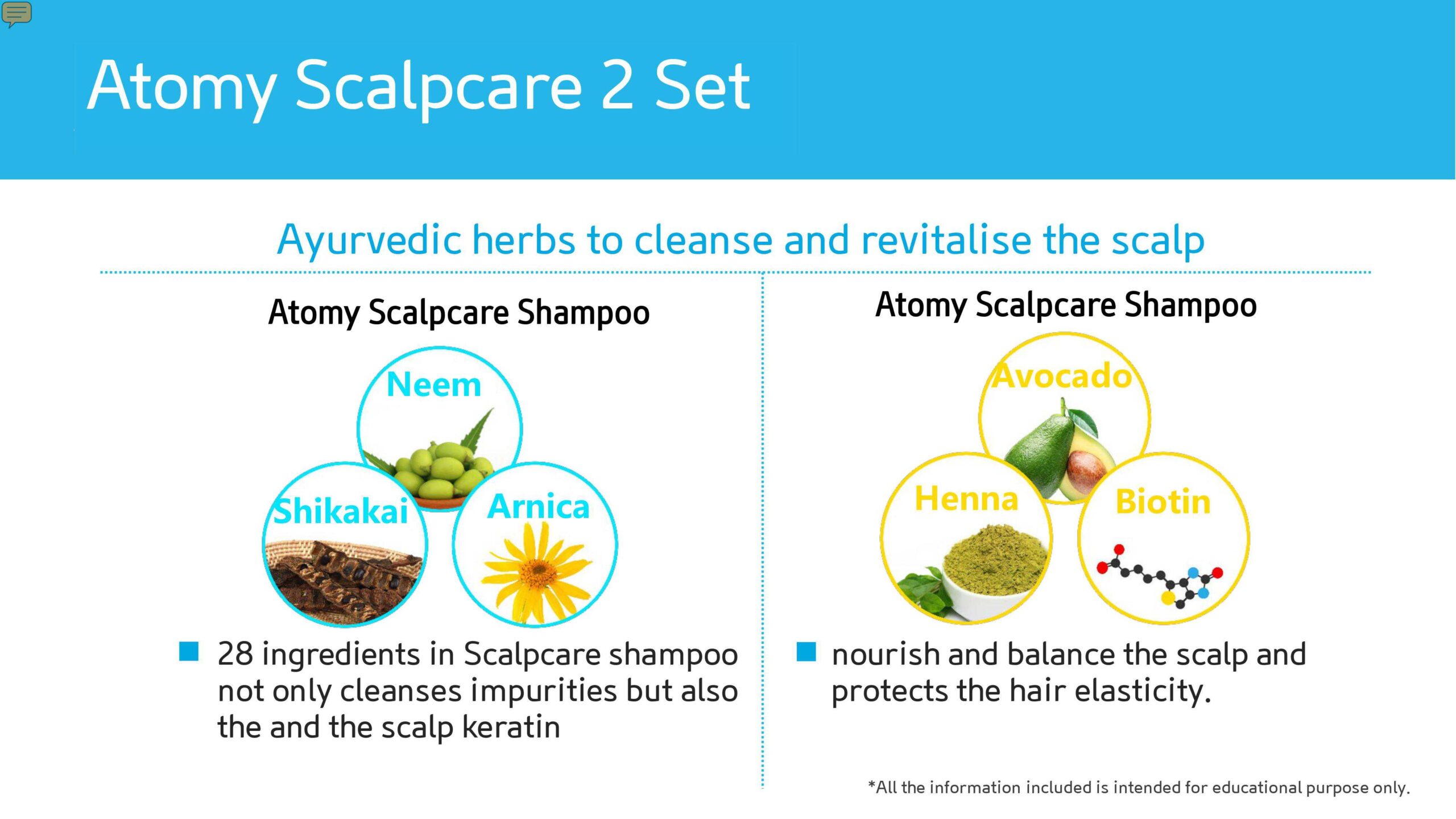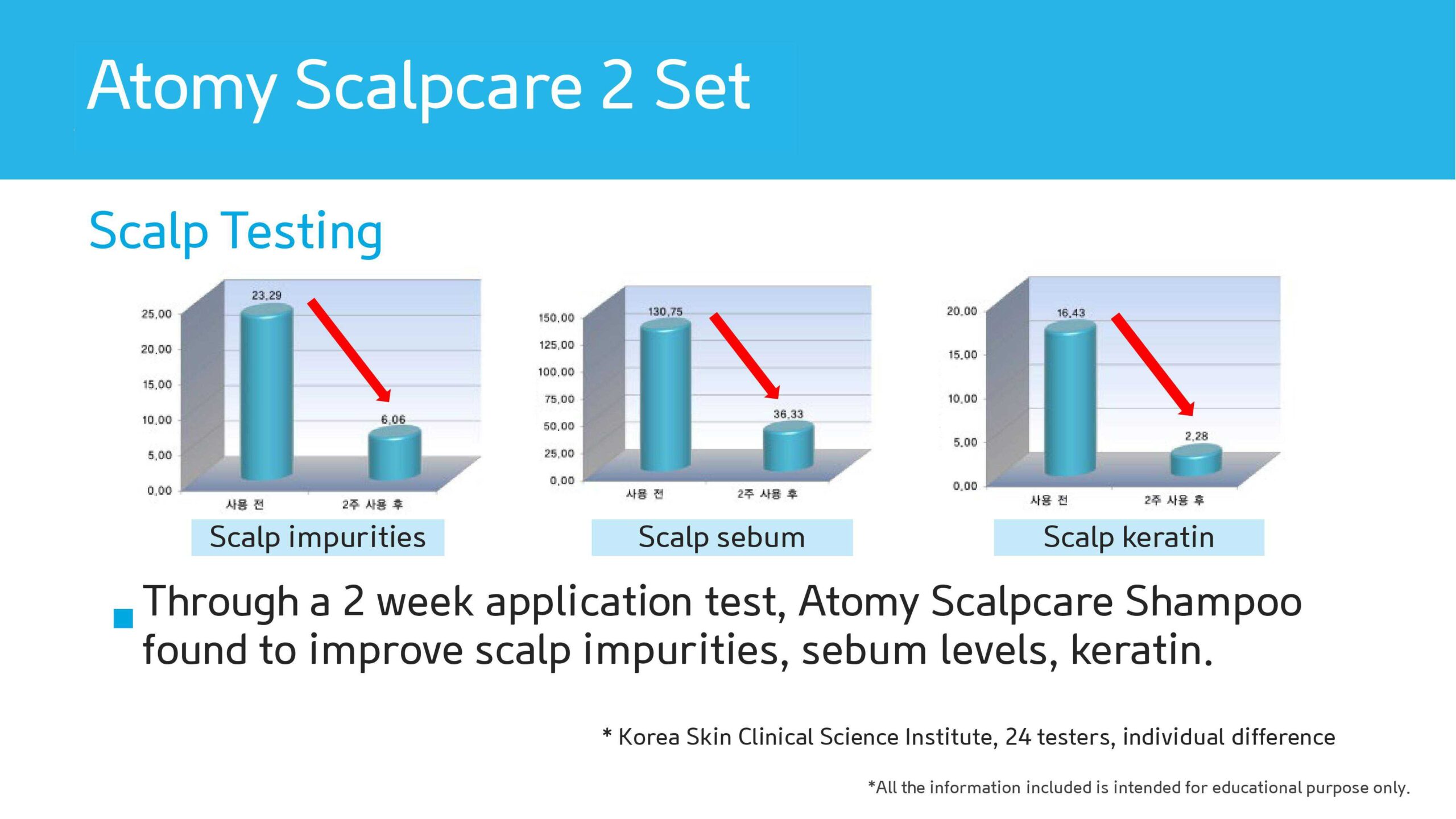 Ingredients: