Benefits:
ATOMY Synergy Ampoule Set, from moisture elasticity care to whitening, lifting, and anti-aging. Strong and special intensive care for customized prescriptions according to skin concerns. Miracle change completed in four weeks. Experience it for yourself.
1. Intensive Care:
A systematic and intensive four-week program tailored to four skin concerns: moisture, whitening, lifting and anti-aging.
2. High Efficiency Care:
Highly effective care that is delivered to the effective portion of highly concentrated high content optimized for each function.
3. Fresh Care:
Upgrade efficacy with fresh validation minutes activated just before use. The efficacy is surprising, but the active ingredients, which are difficult to stabilize high content, are separated from active ampoule and secured stability even with high content.
4. Synergy Care EP:
Maximize effectiveness by increasing skin absorption when used with skin booster.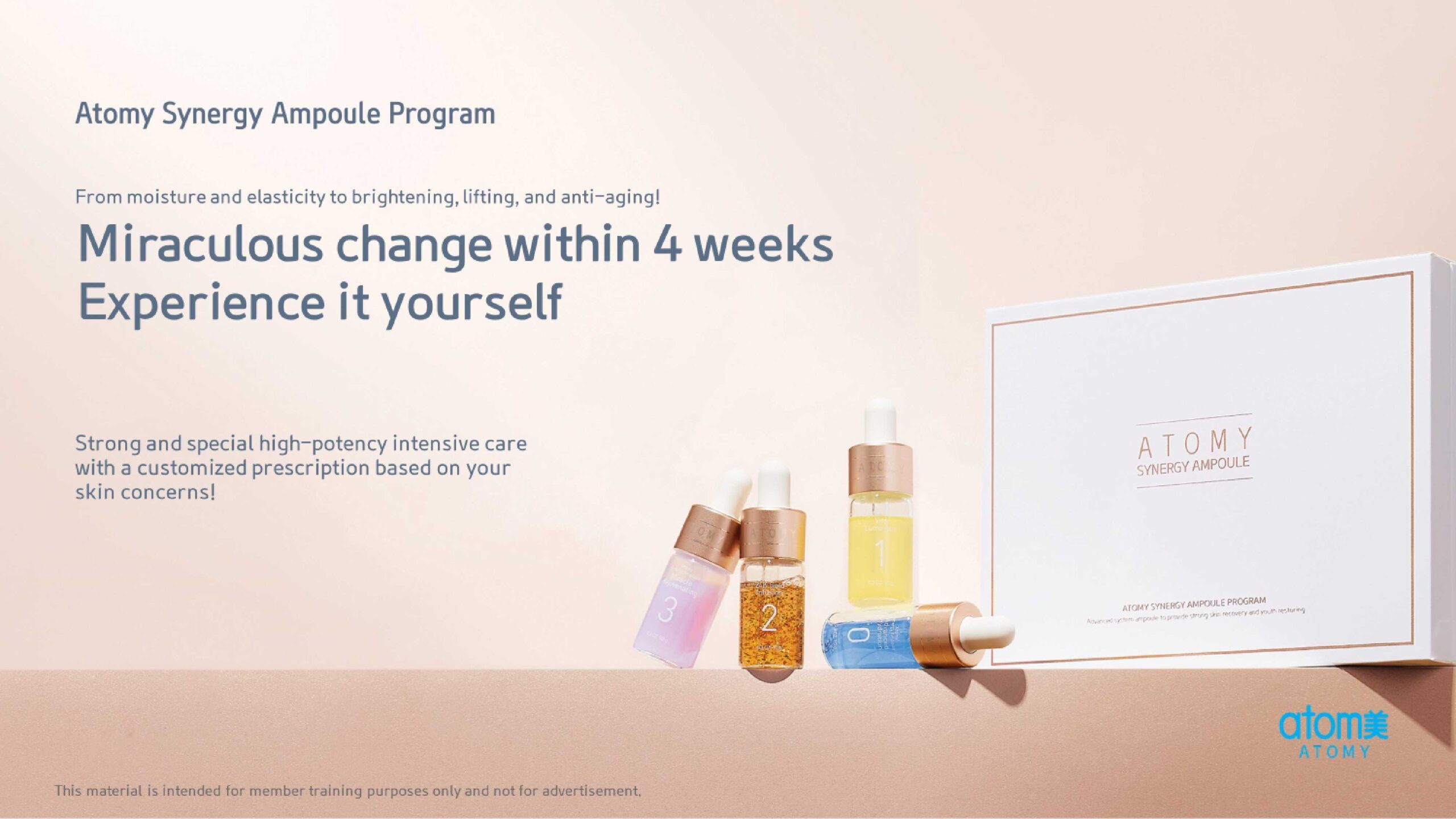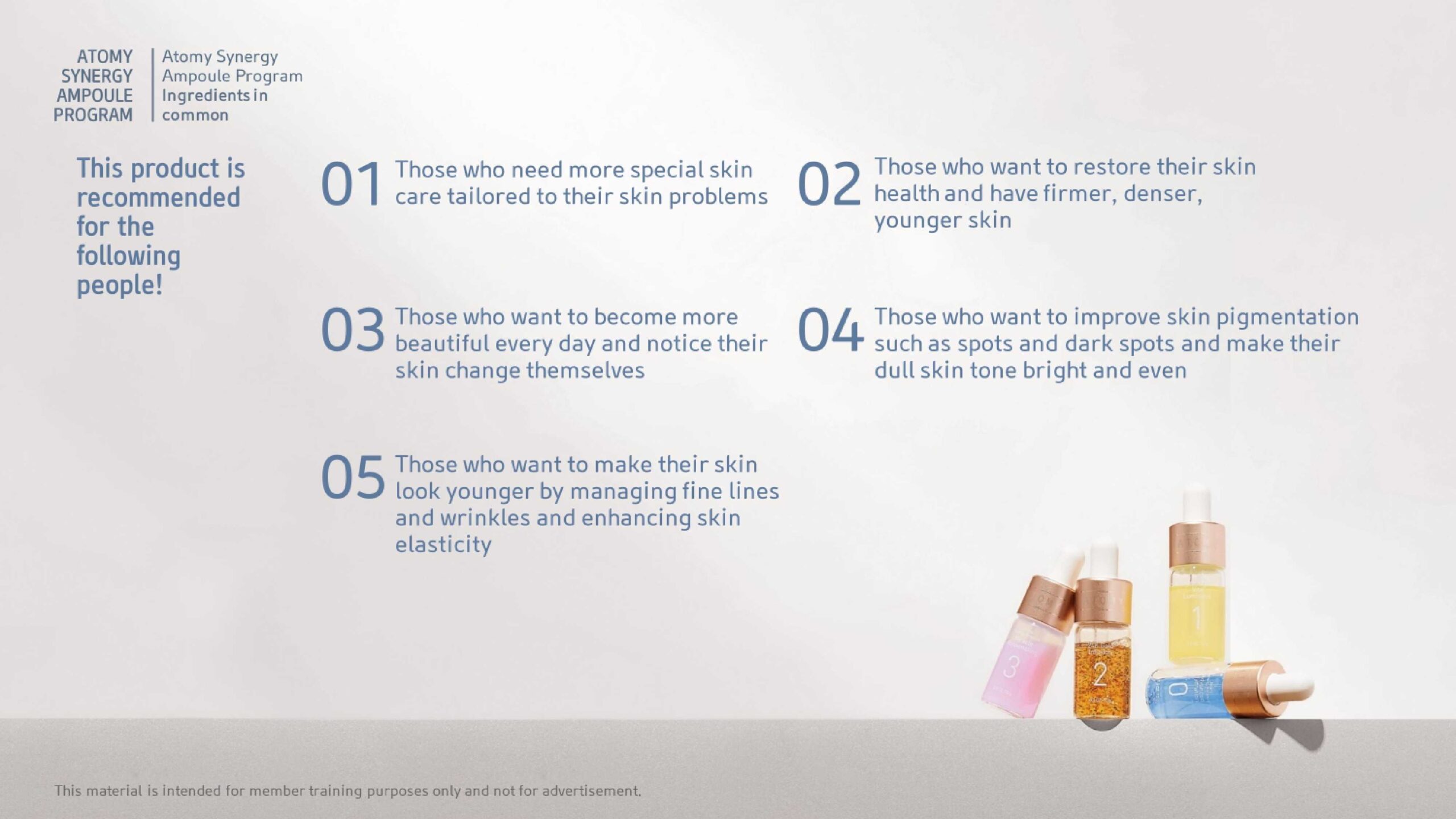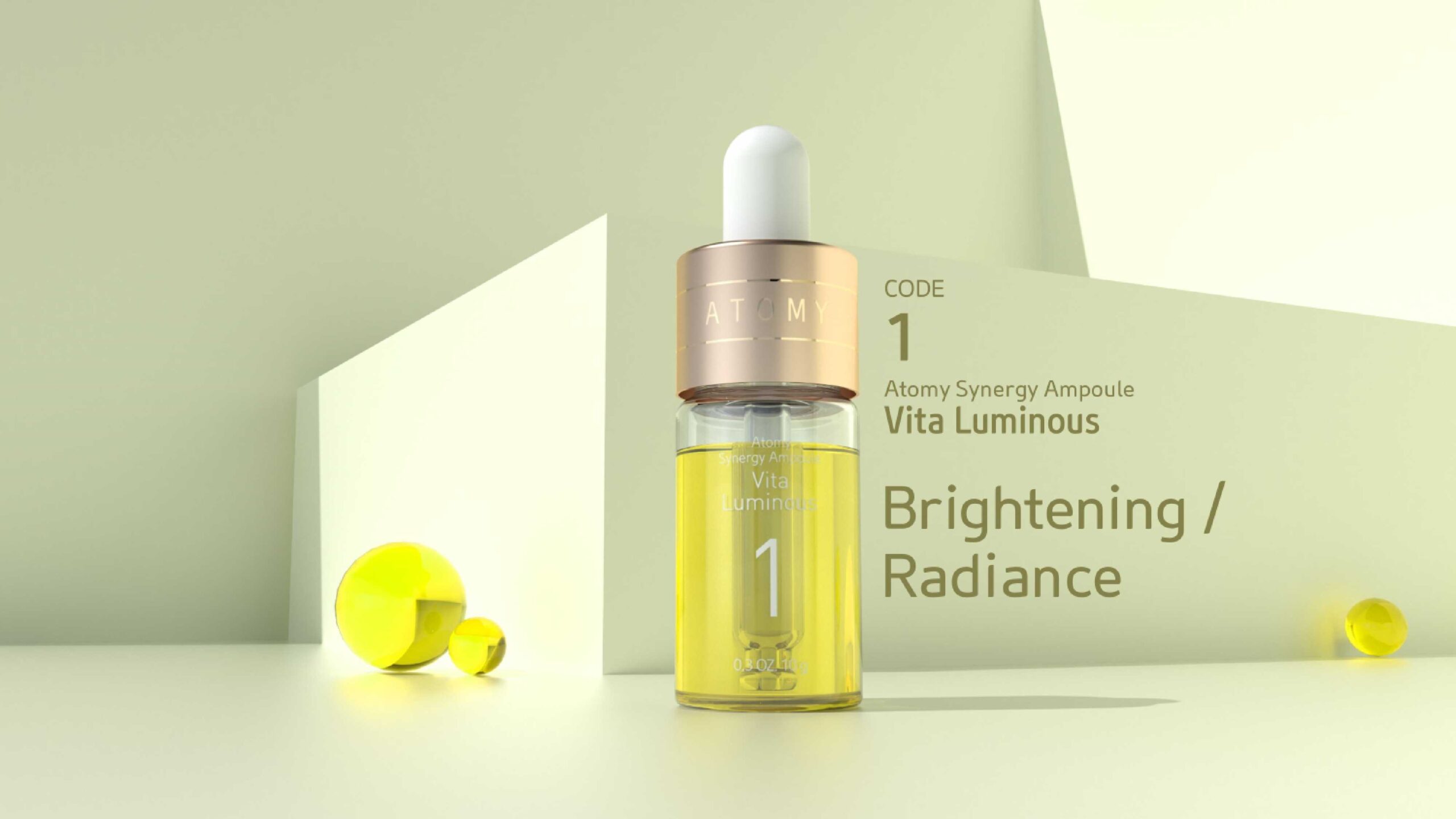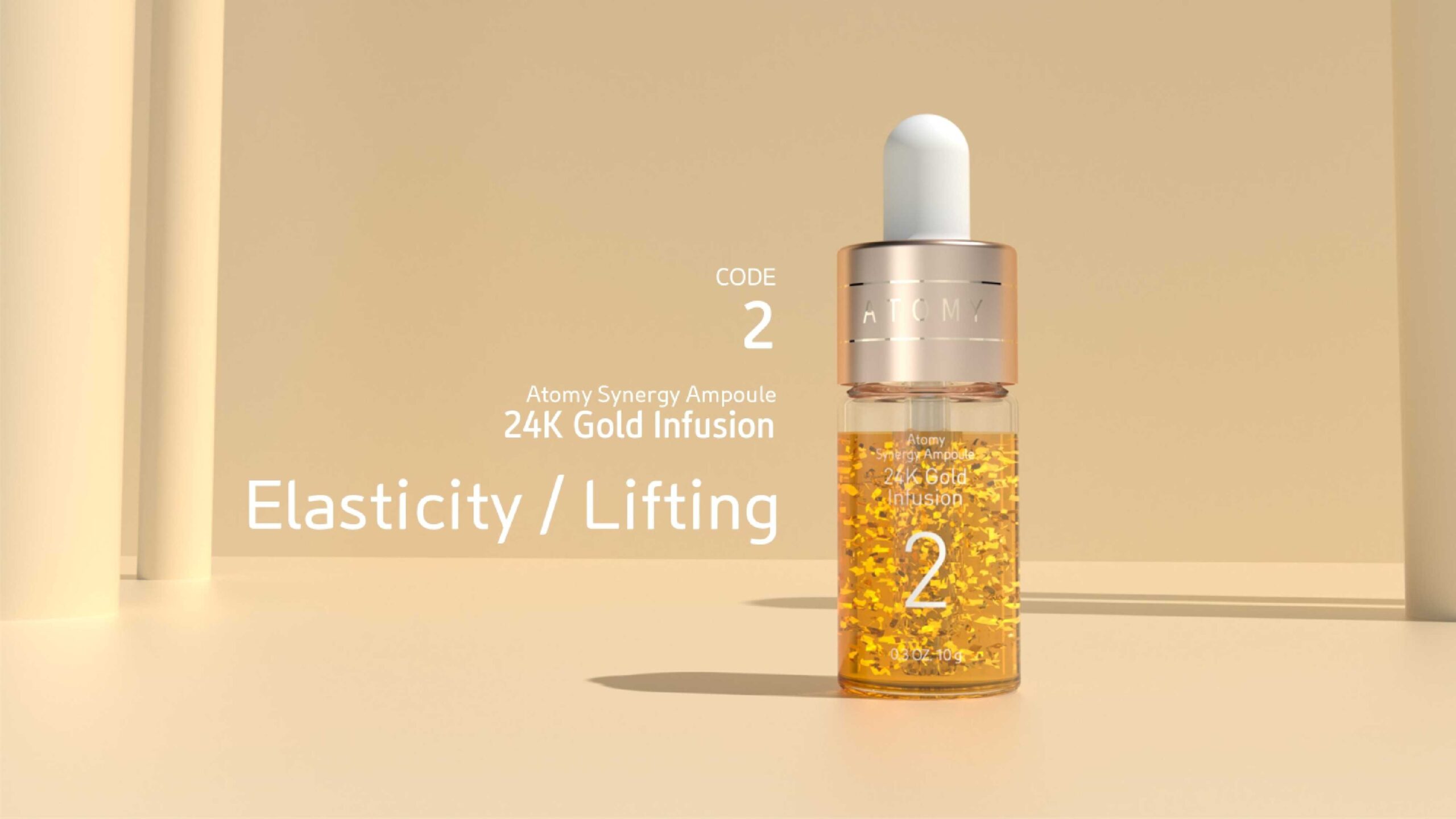 How to Use:
Ingredients: