Benefits:
ATOMY Vitamin B Complex is packed with ideal proportions of all 8 B vitamins with organic fruit and vegetable blends. Formulated with active forms of nutrient, Atomy Vitamin B complex delivers your daily dose in one convenient veggie capsule!
Maintaining good health and well-being.
Supports the metabolism of food into cellular energy.
Supports nervous system health.
Building blocks impacting energy levels, brain function, and cell metabolism.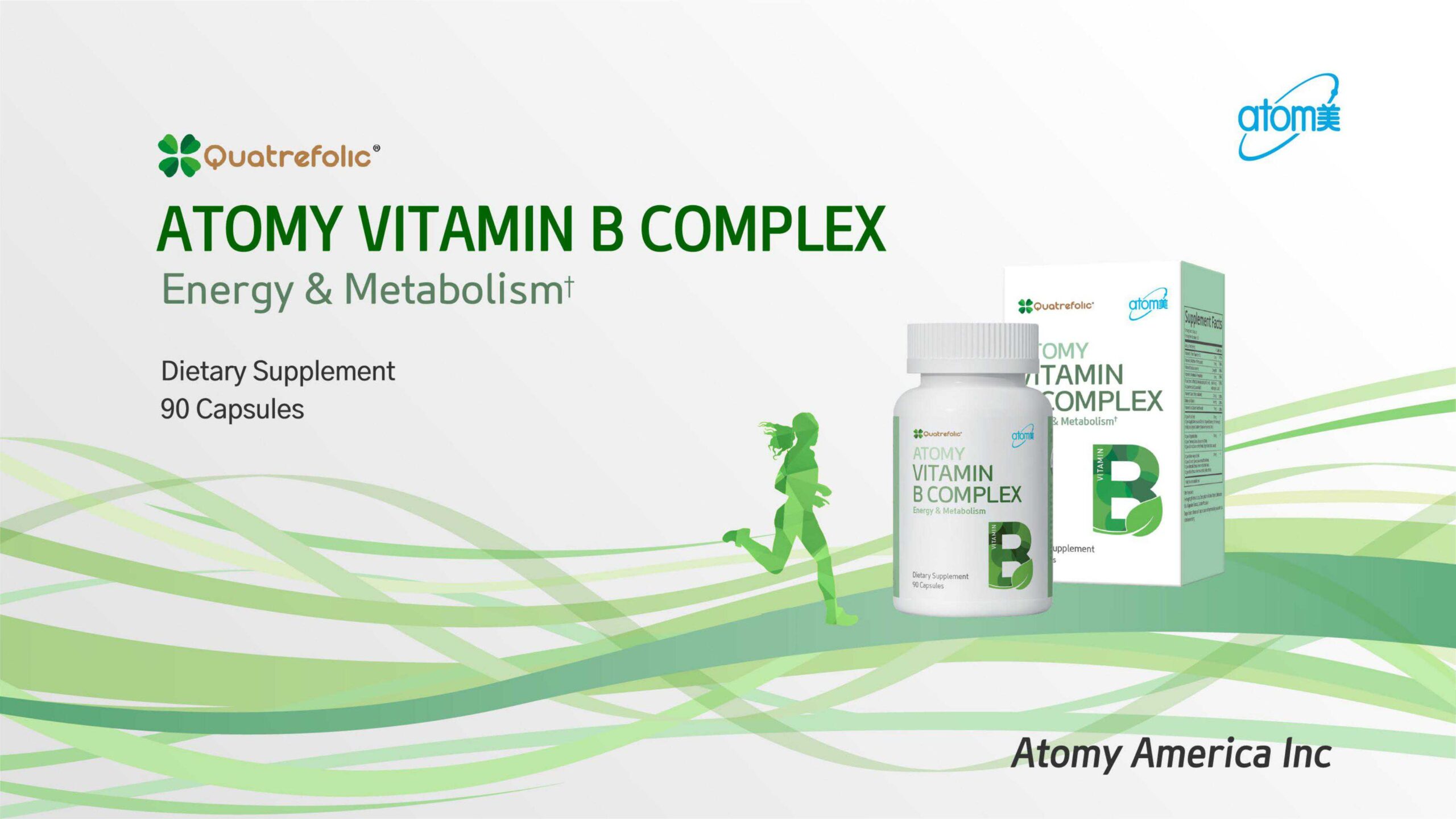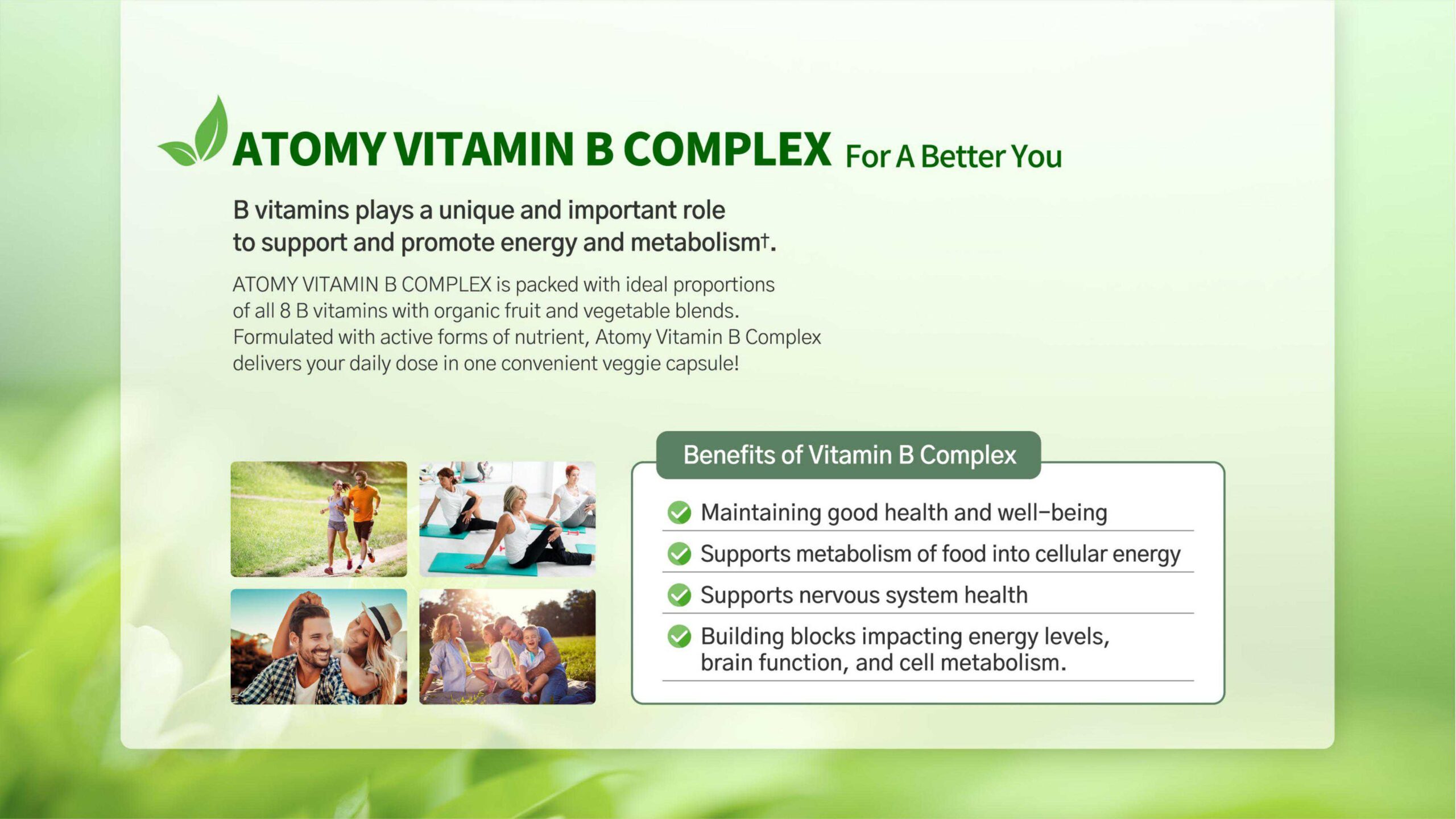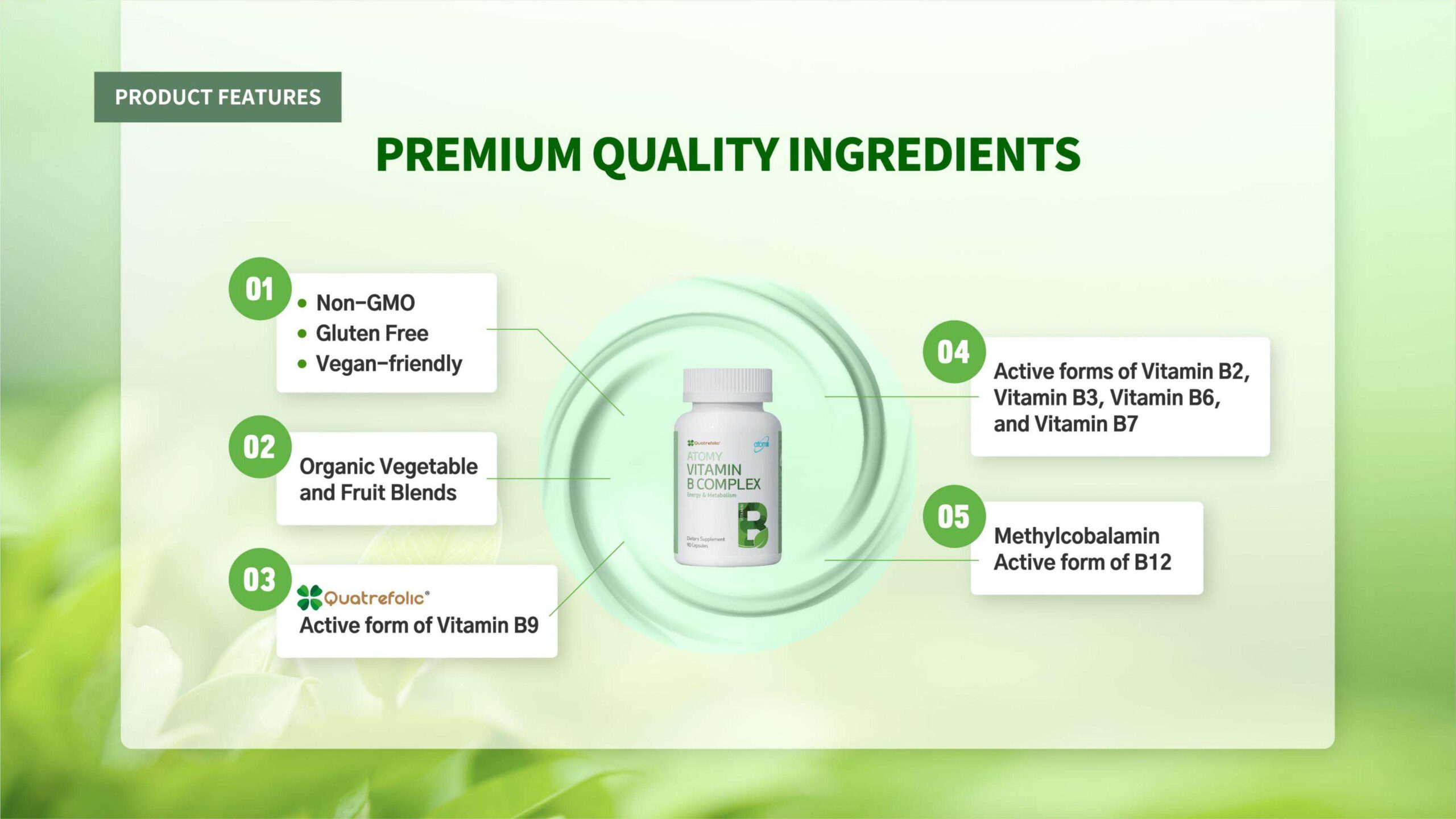 Ingredients: