Benefits:
CARENEL AHA BHA Peeling Serum is a skincare product designed to exfoliate the skin and promote a smoother, brighter complexion. It contains a combination of alpha-hydroxy acids (AHAs) and beta-hydroxy acids (BHAs) that work to gently dissolve dead skin cells and unclog pores, revealing a clearer and more radiant complexion.
A 10-minute wash-off serum that clarifies your skin and offers a smooth finish.
Removes excessive sebum and clears skin waste clogged in pores.
Helps relieve blemishes and boost skin radiance.
Gradually improves skin tone and texture.
How to Use:
Cleanse your face with your preferred cleanser.
Dispense an appropriate amount of the serum onto your fingertips.
Apply the serum to your face, avoiding the eye area.
Gently massage the serum into your skin until it is fully absorbed.
Follow up with your regular skincare routine, including a moisturizer and sun protection during the day.
It's best to use this serum once or twice a week as part of your regular skincare routine, depending on your skin type and individual needs. If you have sensitive skin, start with using the product once a week and gradually increase as tolerated.
Ingredients:
Water, Glycolic Acid, Potassium Hydroxide, Propanediol, Dipropylene Glycol, Salicylic Acid, Betaine, Tromethamine, Hydrogenated Lecithin, Gardenia Florida Fruit Extract, 1,2-Hexanediol, Xanthan Gum, Disodium EDTA.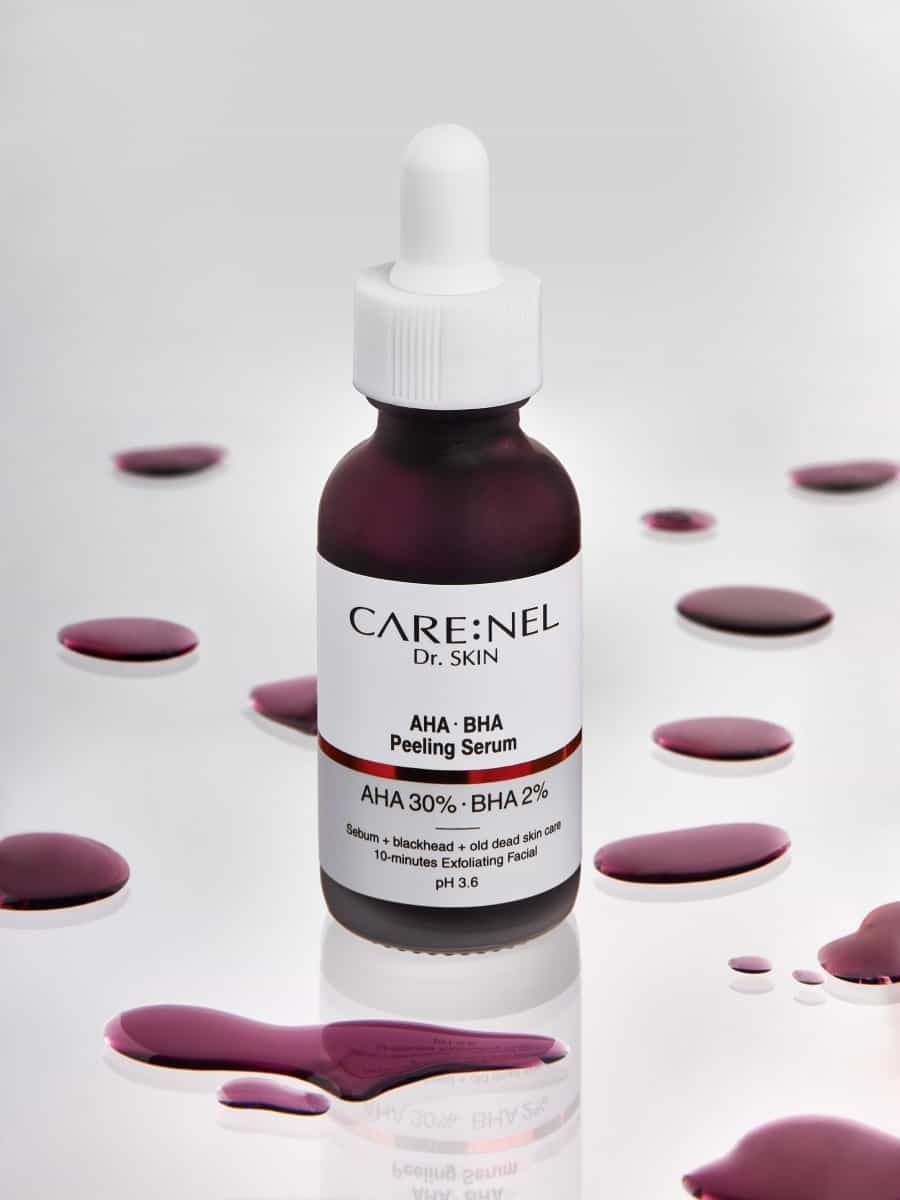 Buy 100% authentic CARENEL AHA BHA Peeling Serum at Agetune. We provide cash on delivery in all over Bangladesh.