Benefits:
COSRX Full Fit Propolis Light Ampoule helps to increase the skin's ability to absorb and retain moisture, leading to a healthier complexion with a natural glow and softness. Apply after cleansing and toning.
A lightweight yet powerful ampoule that contains 83 percent black bee propolis extract with natural humectants for a radiant, glowing complexion.
Lightweight moisturizing ampoule with 83% propolis extract to replenish skin, improve resilience and deeply moisturize
Creates a natural, honey-like and dewy glow
Gentle formula suitable for sensitive skin
Calms irritated skin and rejuvenates damaged skin
How to Use:
Apply a moderate amount on the entire face after toning.
Mix one pump with makeup base or foundation to create an instant glow.
Soak cotton pad with ampoule and place over face to use as an ampoule mask.
Ingredients:
Propolis Extract, Butylene Glycol, Glycerin, Betaine, 1,2-Hexanediol, Cassia Obtusifolia Seed Extract, Sodium Hyaluronate, Hydroxyethylcellulose, Carbomer, Panthenol, Arginine.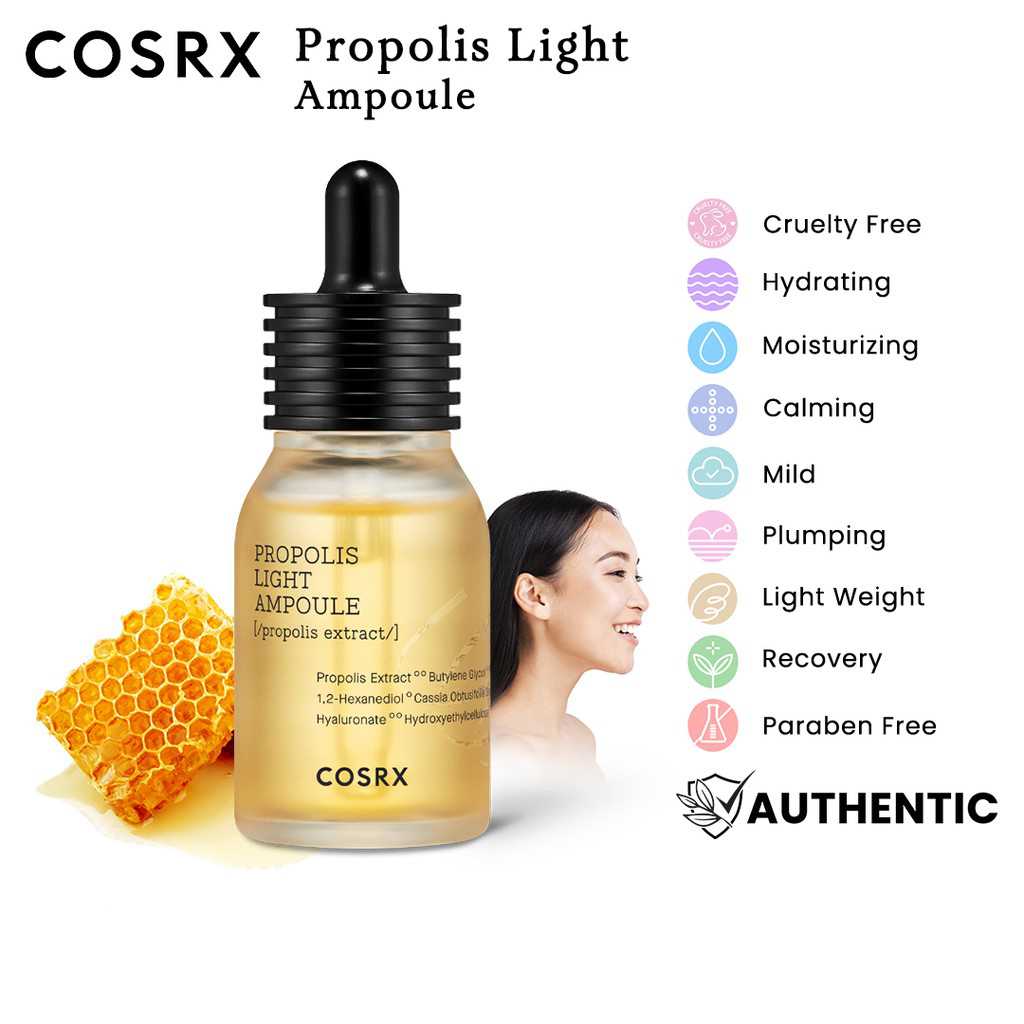 Buy 100% authentic COSRX Full Fit Propolis Light Ampoule at Agetune. We provide cash on delivery in all over Bangladesh.