Benefits:
FARM STAY Charcoal Pure Cleansing Foam is effective in exfoliating dead skin cells cleanly removes dead skin cells and adds moisture to the skin.
It is possible to deep cleanse up to the pores with fine bubbles
Rich and fine bubbles cleans up makeup waste and fine dust remaining in the skin
Moisturizing care moisture cleansing without dry after washing
Even if you use a little bit, it is deep, moisturized, and moisturized and deeply cleansed with bubbles
Cleansing without irritation with natural ingredients – With good ingredients for skin found in nature, it can be used even for sensitive skin without irritation.
How to Use:
After taking an appropriate amount, make a lot of foam, cleanse it as if gently massaging the entire face, then rinse thoroughly with lukewarm water.
Ingredients:
Purified water, stearic acid, myristic acid, cocamidopropyl betaine, potassium hygroside, glycerin, lauric acid, lauramide DIA, glyceryl stearate, PEG-100 stearate, charcoal powder (180mg), Profile paraben, rice bran extract, grape callus culture extract, disodium EDTA, fragrance.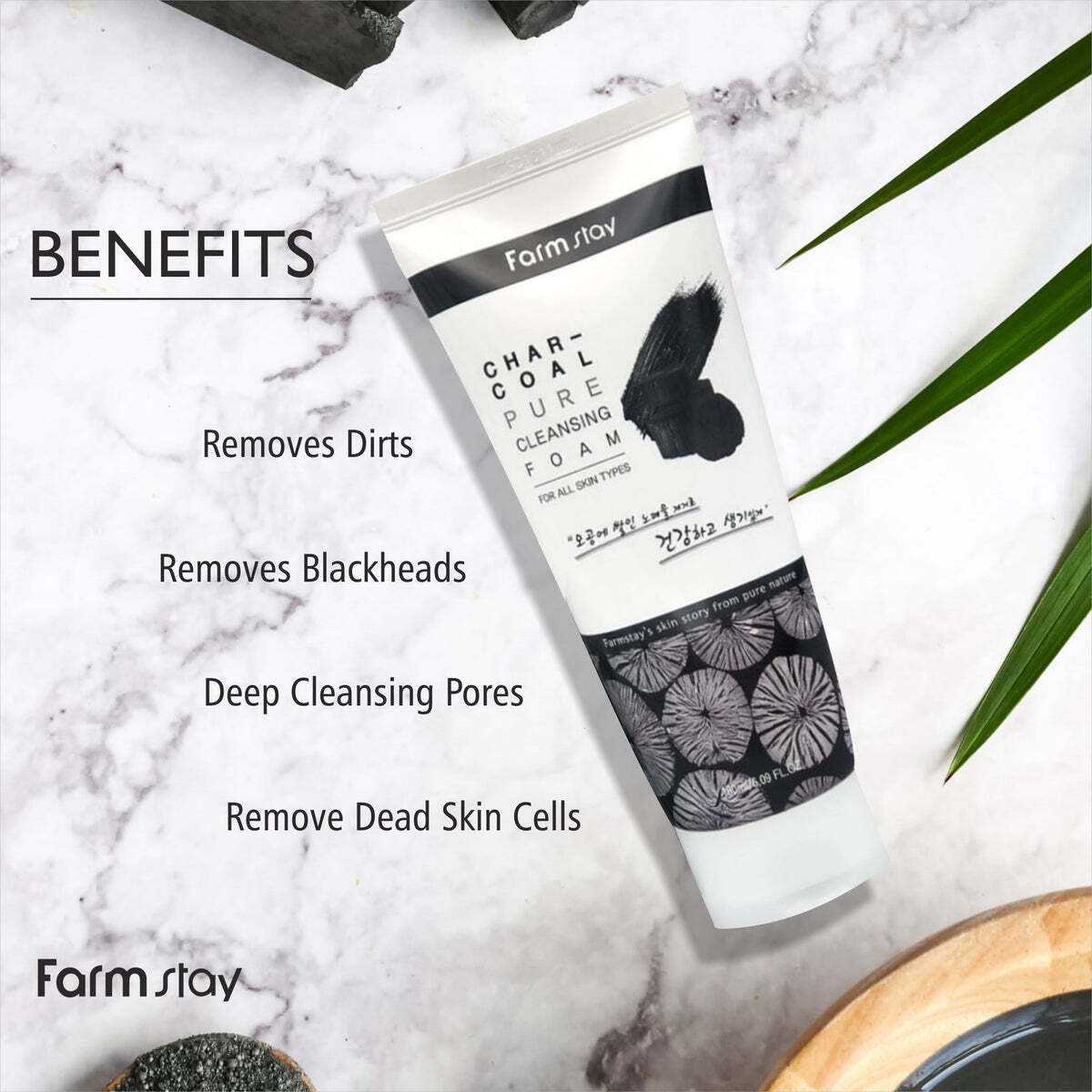 Buy 100% authentic FARM STAY Charcoal Pure Cleansing Foam at Agetune. We provide cash on delivery in all over Bangladesh.