Benefits:
FARM STAY Cica Farm Recovery Ampoule is a highly concentrated ampoule formulated with Centella Asiatica Extract to calm irritated, damaged skin.
Ampoule containing Centella asiatice extract soothes skin and is less stickiness and shine.
It lighly adheres to any skin to help moisturize and revitalize the skin.
How to use:
After toner, take proper amount and spread on the face with a gentle tapping to get it absorbed.
Ingredients:
Purified Water, Glyceres-26, Niacinamide, Glyceryl Glucoside, Centella Extract (24,499ppm), Madecassoside, Madecca Acid, Asiaticoside, Isacic Acid, Weak Wheat Extract, Purslane Extract, Perennial Herb Extract, Roundworm Extract , White-throated mushroom extract, allantoin, panthenol, glycerin, bis-page-18 methyl ether dimethylsilane, arginine, acrylate / C10-30 alkyl acrylate cross polymer, page-60 hydrogenated castor oil, Phenoxyethanol, caprylyl glycol, 1,2-hexanediol, xanthan gum, glyceryl acrylate / acrylic acid copolymer, fib / m aco polymer, adenosine, lactose, cellulose, hydroxypropylmethylcellulose , Jojoba ester, tocopheryl acetate, ascorbyl palmitate, fragrance.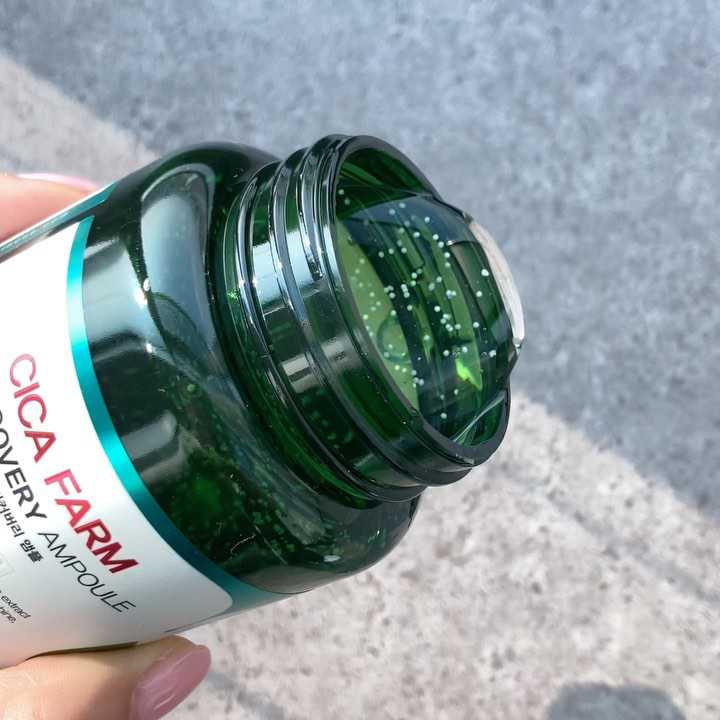 Buy 100% authentic FARM STAY Cica Farm Recovery Ampoule at Agetune. We provide cash on delivery in all over Bangladesh.