Benefits:
Cos De BAHA Retinol 2.5% Serum (RS) designed to complement skin's renewal procedure and decrease the advent of excellent traces and wrinkles.
Retinol remains to be the gold standard in anti-aging.
Retinol is prized for its proven excellent anti-aging benefits and youth-enhancing results.
Retinol is shown to have astounding benefits for the skin
It is popular for its ability to refine and smooth the skin's surface, improve uneven skin tone, and reduce the appearance of fine lines, wrinkles, and hyperpigmentation.
Ingredients:
*Aloe Barbadensis Leaf Extract(hydration/skin replenishing/Vegetable), (hydration, Non GMO Corn),Retinol(skin-restoring, anti-wrinkles), Sodium Hyaluronate(hydration/skin replenishing), niacinamide(vitamin B3, skin-restoring ), 1,2-Hexanediol(Prevent oxidation), Polysorbate 20(texture enhancer), Tocopheryl Acetate (Vitamin E), *Rosa Damascena Ext,*Lavandula Angustifolia Flower Ext,*Camellia Sinensis Leaf Ext,*Melissa Officinalis Leaf Ext,*Artemisia Vulgaris Ext, Disodium EDTA *Mark: Organic Ingredients. Organic 50%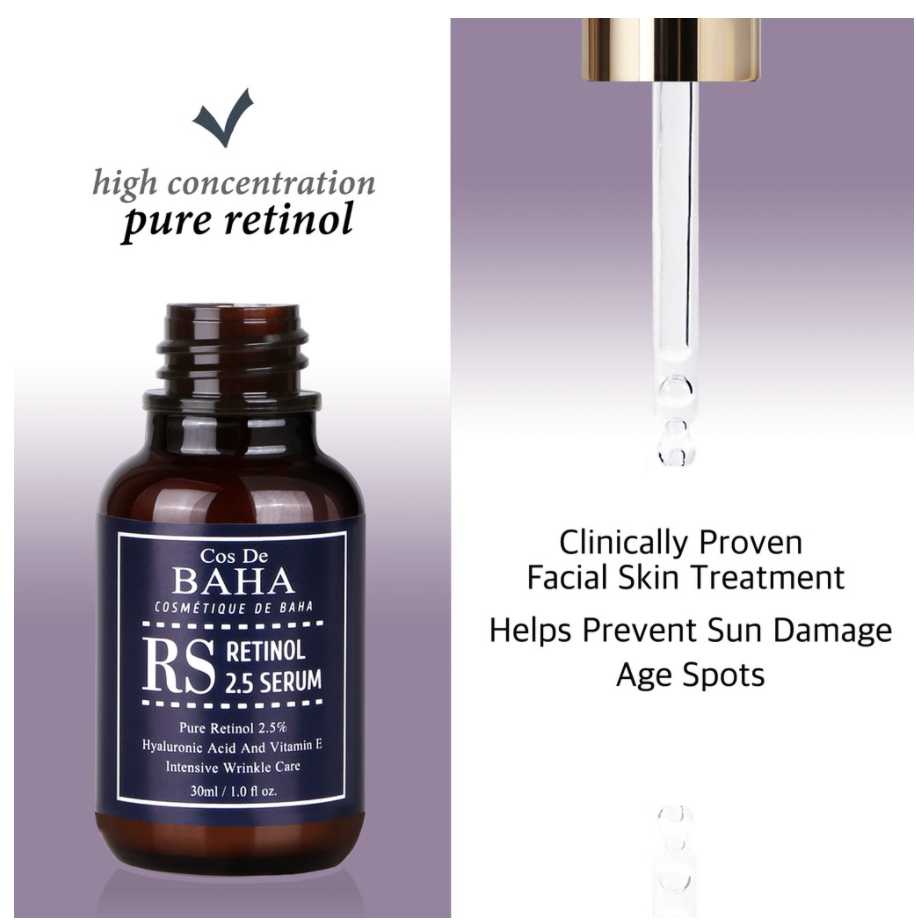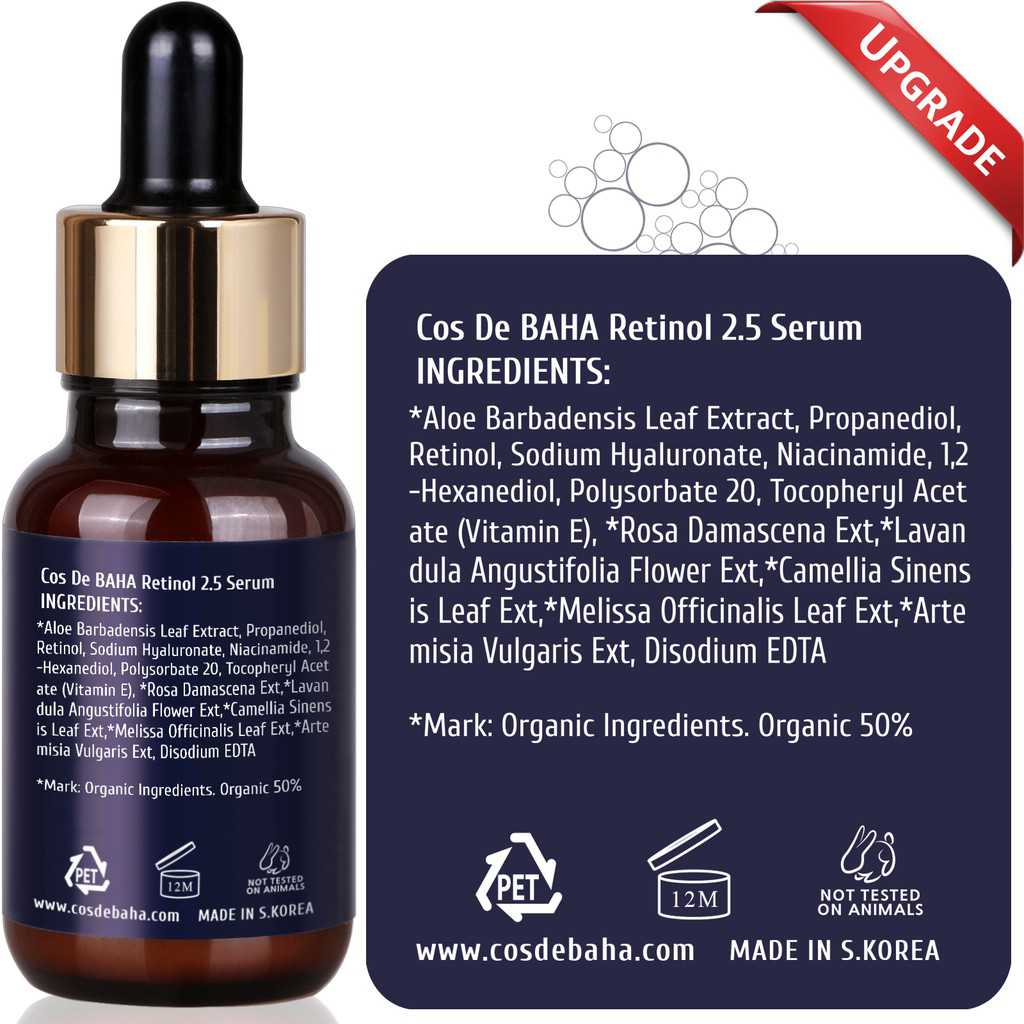 Buy 100% authentic Cos De BAHA Retinol 2.5% Serum (RS) at Agetune. We provide cash on delivery in all over Bangladesh.