Benefits:
PURITO Bentolin Pore Clay Mask containing four types of clays (bentonite, kaolin, volcanic ash and charcoal powder) to leave skin clear and smooth. It absorbs excess sebum, controls sebum production and detoxifies skin by removing dead skin cells clogged in pores. Leave on for 10 minutes before rinsing it off with lukewarm water.
A refreshing clay mask formulated with 4 different types of clay, including Kaolin, Bentonite, Volcanic Ash, and Charcoal Powder.
Kaolin and Bentonite helps absorb excess sebum clogged in the pores and control sebum production.
Gently removes dead skin cells and blackheads to reveal visibly more refined and even complexion.
How to Use:
Apply a thick and even layer onto the clean skin, and leave on for 10 minutes.
Rinse thoroughly with lukewarm water and pat dry.
Followed with your favourite moisturizer.
Ingredients:
Water, Kaolin, Butylene Glycol, Bentonite, Volcanic Ash, Hectorite, Silica, Charcoal Powder, Caprylyl Glycol, Pentylene Glycol, Hydroxyacetophenone, Citric Acid, Magnesium Aluminum Silicate, Xanthan Gum, Disodium EDTA, Dipotassium Glycyrrhizate, Maris Limus, Ethylhexylglycerin.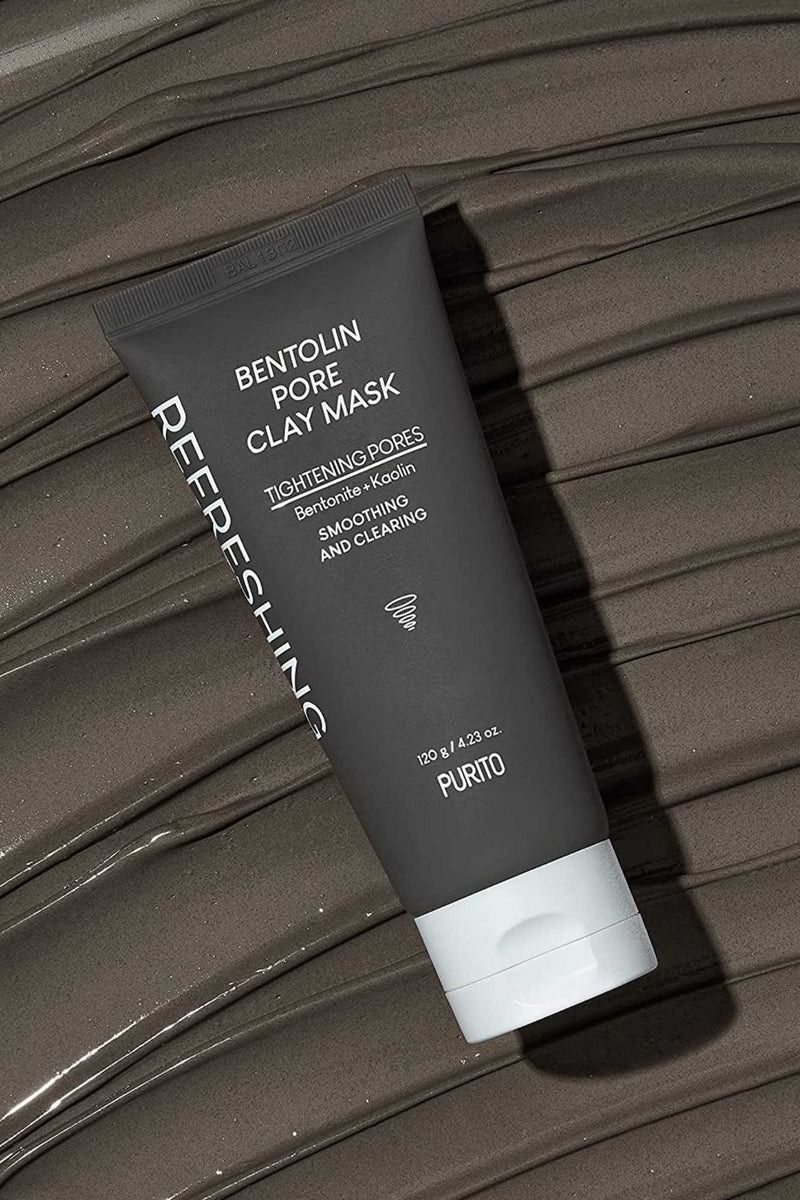 Buy 100% authentic PURITO Bentolin Pore Clay Mask at Agetune. We provide cash on delivery in all over Bangladesh.