Benefits:
For those seeking the secret to a radiant and goddess-like complexion, look no further than the REVOLUTION Blush Palette in the enchanting shade, "Goddess."
Discovering the Magic of REVOLUTION Blush Palette [Goddess]
A Palette Fit for Royalty: The REVOLUTION Blush Palette [Goddess] is a palette designed for the queens and goddesses in all of us. It features a carefully curated selection of shades, ranging from soft peaches to deep mauves, designed to complement a variety of skin tones and create a goddess-worthy glow.
Intensely Pigmented Formula: This palette boasts a highly pigmented formula, allowing you to achieve a soft, natural flush or build up the color for a more dramatic and enchanting look. The pigmentation ensures your blush stays vibrant and fresh throughout the day.
Diverse Finishes: REVOLUTION knows that goddesses love versatility. This palette offers a perfect balance of matte and shimmer finishes. Use the matte shades for sculpting and defining your cheekbones, and the shimmering hues to add an ethereal radiance for a luminous goddess glow.
Long-Lasting Elegance: No goddess has time for constant touch-ups. These blushes are formulated to provide long-lasting, fade-resistant color, ensuring your divine radiance remains intact all day or night.
Ethical Beauty: REVOLUTION is committed to ethical beauty practices. This blush palette is cruelty-free and vegan, aligning with your values and principles.
The REVOLUTION Blush Palette [Goddess] is a beauty treasure that can elevate your makeup game to divine proportions. With its versatile shades, long-lasting formula, and commitment to ethical beauty, it's an essential addition to your beauty arsenal. Whether you're a makeup enthusiast or a seasoned pro, this palette will help you unleash your inner goddess and achieve a complexion worthy of the heavens.
Invest in the REVOLUTION Blush Palette [Goddess] today and embark on a journey to radiant, ethereal beauty. Bid farewell to ordinary and embrace the extraordinary with REVOLUTION – where beauty truly becomes divine.
How to Use:
Prepare Your Canvas: Start with a clean, moisturized face as the canvas for your makeup masterpiece.
Select Your Divine Shades: Choose the shades that resonate with your inner goddess and complement your skin tone.
Application: Using a blush brush, apply the blush to the apples of your cheeks, gently blending it out towards your temples. Whether you desire a subtle flush or a more dramatic effect, these shades can accommodate your wishes.
Ethereal Highlight: Make use of the shimmering shades to highlight your cheekbones, the bridge of your nose, and your cupid's bow, adding an otherworldly radiance to your look.
Blend with Grace: Ensure seamless blending to create a goddess-like, natural, and alluring appearance.
Ingredients:
Mica, Dimethicone, Nylon 12, Silica, Magnesium Aluminum Silicate, Phenoxyethanol, Methylparaben May Contain: (+/-) Titanium Dioxide, CI 75470, CI 77491, CI 77492, CI 77499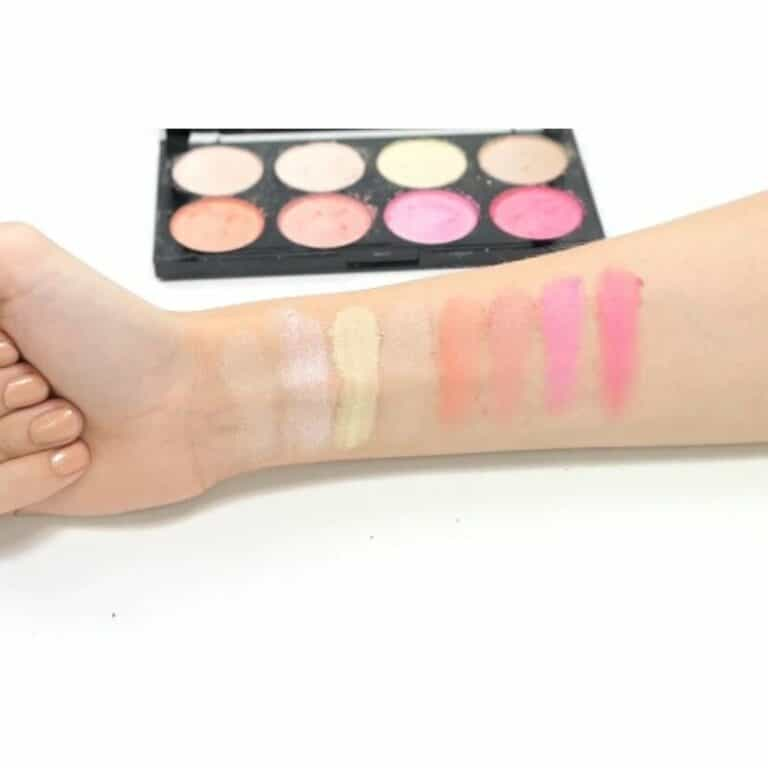 Buy 100% authentic REVOLUTION Blush Palette [Goddess] at Agetune. We provide cash on delivery in all over Bangladesh.