Benefits:
In the quest for a captivating and radiant glow, the REVOLUTION Highlighter Palette [Soph] reigns supreme.
Discover the Magic of REVOLUTION Highlighter Palette [Soph]
An Artist's Palette: The REVOLUTION Highlighter Palette [Soph] is a palette designed for beauty enthusiasts and makeup artists alike. It features a thoughtfully curated selection of shades that cater to a wide spectrum of skin tones. From soft champagne to dazzling golds, this palette has the shades you need to create a luminous masterpiece.
Breathtaking Illumination: This palette boasts a formula that provides breathtaking illumination. Its finely milled powder ensures that your skin appears radiant without any chunky or glittery particles. The pigmentation allows you to achieve a subtle, lit-from-within glow or build up the intensity for a more striking effect.
Versatile Finishes: REVOLUTION understands the need for versatility. The palette offers an array of finishes, including metallic, shimmer, and pearlized. You can use these shades to highlight your cheekbones, brow bone, inner corners of the eyes, and even your collarbones for an all-over radiant look.
Long-Lasting Brilliance: Nobody wants to constantly reapply highlighter. These shades are designed to stay put, providing you with long-lasting radiance that won't fade throughout the day or night.
Cruelty-Free and Vegan: REVOLUTION remains committed to ethical beauty. The Highlighter Palette [Soph] is cruelty-free and vegan, making it a guilt-free choice for the conscious beauty lover.
The REVOLUTION Highlighter Palette [Soph] is a game-changer in the realm of makeup. With its versatile shades, long-lasting brilliance, and commitment to ethical beauty, it's a must-have addition to your beauty collection. Whether you're a makeup enthusiast or a seasoned artist, this palette will help you achieve a luminous, breathtaking glow that turns heads wherever you go.
Elevate your beauty routine with the REVOLUTION Highlighter Palette [Soph] today and experience the magic of radiance like never before. Say hello to a captivating, illuminated look, and let your beauty shine with REVOLUTION – where brilliance knows no bounds.
How to Use:
Prepare Your Canvas: Start with a well-moisturized face as the canvas for your makeup.
Choose Your Glow: Select the shade that best suits your mood and occasion. Whether it's a subtle daytime radiance or a bold nighttime shimmer, this palette has you covered.
Application: Use a highlighter brush or your fingertip to apply the highlighter to the high points of your face. These typically include the tops of your cheekbones, the bridge of your nose, your brow bone, and your cupid's bow.
Blend Gracefully: Gently blend the highlighter into your skin to create a seamless, ethereal glow.
Ingredients:
Mica, Talc, Magnesium Stearate, Paraffinum Liquidum, Ethylhexyl Palmitate, Polybutene, Dimethicone, Silica, Propylparaben, Methylparaben, May Contain [+/-] CI 77891, CI 77491, CI 77499, CI 16035.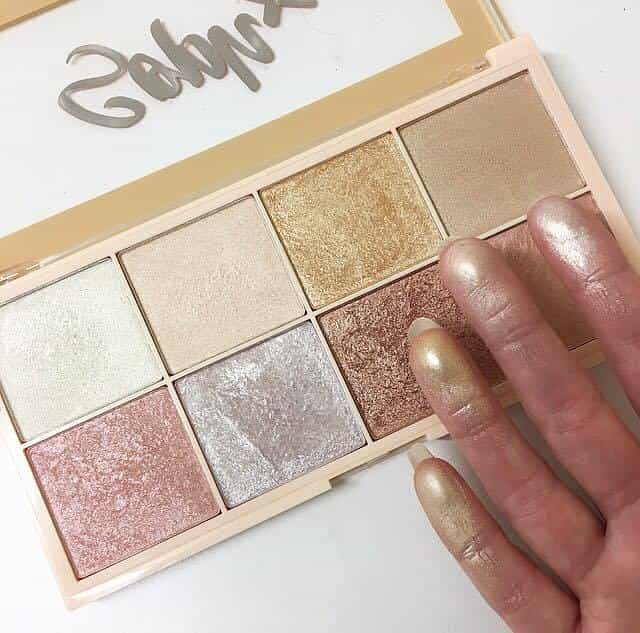 Buy 100% authentic REVOLUTION Highlighter Palette [Soph] at Agetune. We provide cash on delivery in all over Bangladesh.