Benefits:
WET n WILD Wild Pro Brush Line professional quality brushes that are designed to deliver flawless makeup application and blending .
They are vegan and cruelty-free and are made of synthetic fibers that are soft, dense, and durable .
They have ergonomic handles that are comfortable to hold and easy to control .
They have color-coded tips that indicate the type of brush and the recommended use .
They have brush names and numbers printed on the handles for easy identification and reference .
How to Use:
Choose a brush that matches your makeup product and your desired effect.
Clean your brush before and after each use with a gentle soap and water or a brush cleaner. This will prevent bacteria buildup and product residue on the brush fibers.
Dip your brush into your makeup product and tap off any excess. You can also spray your brush with a setting spray or a facial mist for a more intense color payoff or a smoother application.
Apply your makeup product with the brush using gentle strokes, circular motions, or tapping motions depending on the type of brush and the effect you want to achieve. You can also blend your makeup product with the brush using light pressure and back-and-forth motions.
Enjoy your beautiful and professional makeup look! 😍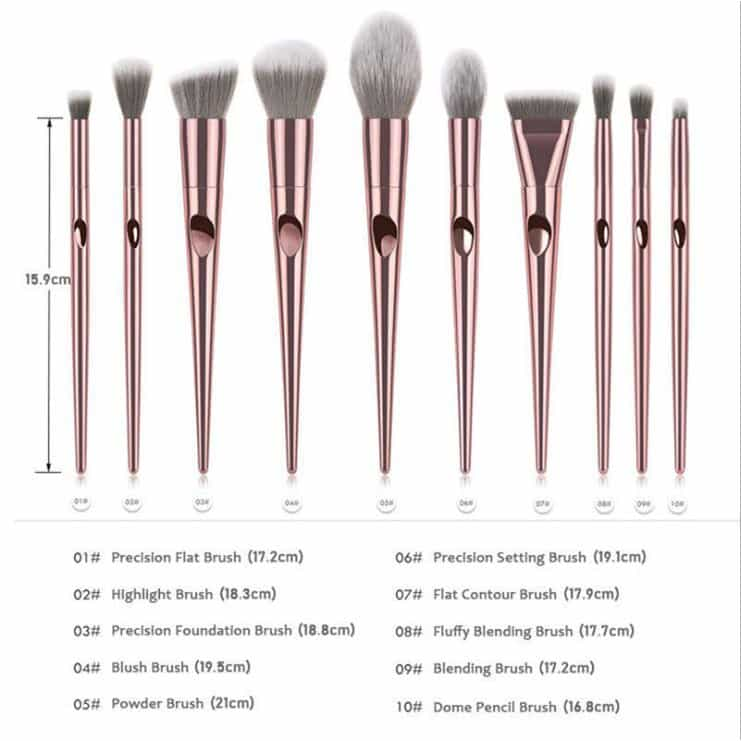 Buy 100% authentic WET n WILD Wild Pro Brush Line at Agetune. We provide cash on delivery in all over Bangladesh.