Benefits:
ATOMY Absolute Cell Active Nutrition Cream is a premium nutrition cream that firms up the drooping skin lines from the whole face.
Improves skin's resilience while reducing the appearance of wrinkles.


Clinical study completed on anti-wrinkle effect/face lifting.

Concentrated high-nutrition high luster oil mix using pseudo-skin-lipids component heightens autogenic power of weak skin and adds natural looking luster.

Skin-friendly liquid crystal gel network technology forms natural protective skin barrier.

Provides the ultimate elasticity by effective delivery of lipids/ moisturizing emollient to inside of the skin.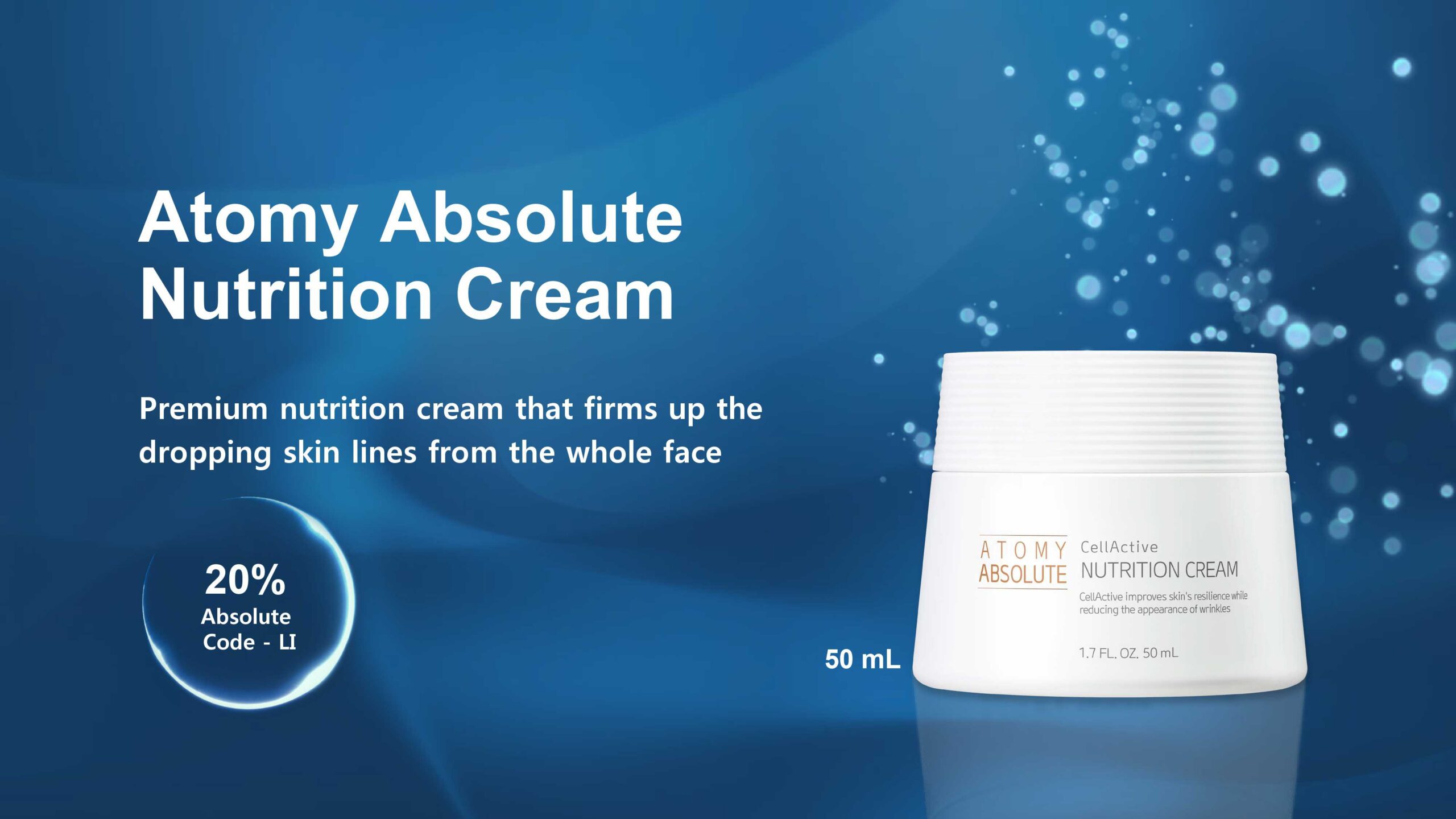 How to Use:
Ingredients: