Benefits:
SKIN1004 Madagascar Centella Ampoule Foam contains Centella Asiatica Extract, a symbol of purity in Madagascar, and plant-based cleansing ingredients with a pH level of 5.
Contains 84% of Centella Asiatica Extract to soothe and moisturize the irritated skin.
Cleanses pores and removes skin impurities with natural cleanser baking soda.
Provides mild cleansing with naturally-derived Coconut Oil and leaves skin moisturized afterwards.
Uses EWG green grade ingredients to make sure the ampoule foam is suitable for sensitive skin use.
How to use:
Lather up a proper amount, apply it on the face, and massage in a circular motion for cleansing.
Rinse off with lukewarm water clearly.
Ingredients:
Centella Asiatica Extract, Sodium Cocoyl Isethionate, Glycerine, Purified Water, Sodium Methyl Cocoyl Taurate, Coco-Betaine, Potassium Cocoyl Glycinate, 1,2-Hexanediol, Sodium Chloride, Potassium Cocoate, Potassium Benzoate, Polyquaternium-67, Citric Acid, Dextrin, Sodium Bicarbonate, Cacao Extract, Disodium EDTA, Sodium Acetate, Butylene Glycol, Coptis Chinensis Root Extract, Sodium Hyaluronate, Eclipta Extract, Coccinia Indica Fruit Extract.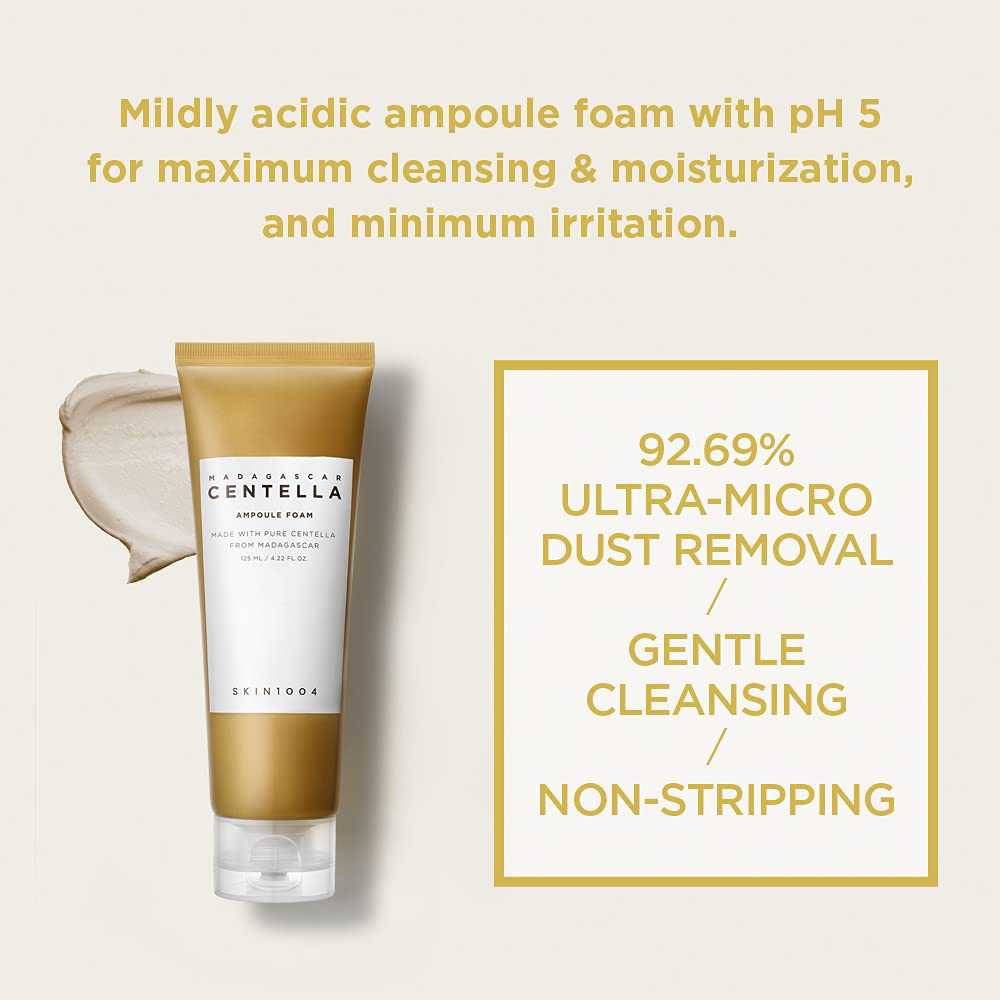 Buy 100% authentic SKIN1004 Madagascar Centella Ampoule Foam at Agetune. We provide cash on delivery in all over Bangladesh.