Benefits:
ATOMY Psyllium Husk has passed the strict criteria of Atomy's quality assurance standards that are applied from raw materials to finished products by adhering to our principles of using quality raw materials, optimized technology, and quality control.
Stimulate intestinal peristalsis.
Smooth to promote defecation to solve the problem of constipation.
Best effect of weight reduction.
To expel poison.
Functional raw materials.
Rich in 10 auxiliary ingredients with high antioxidant and nutritional content.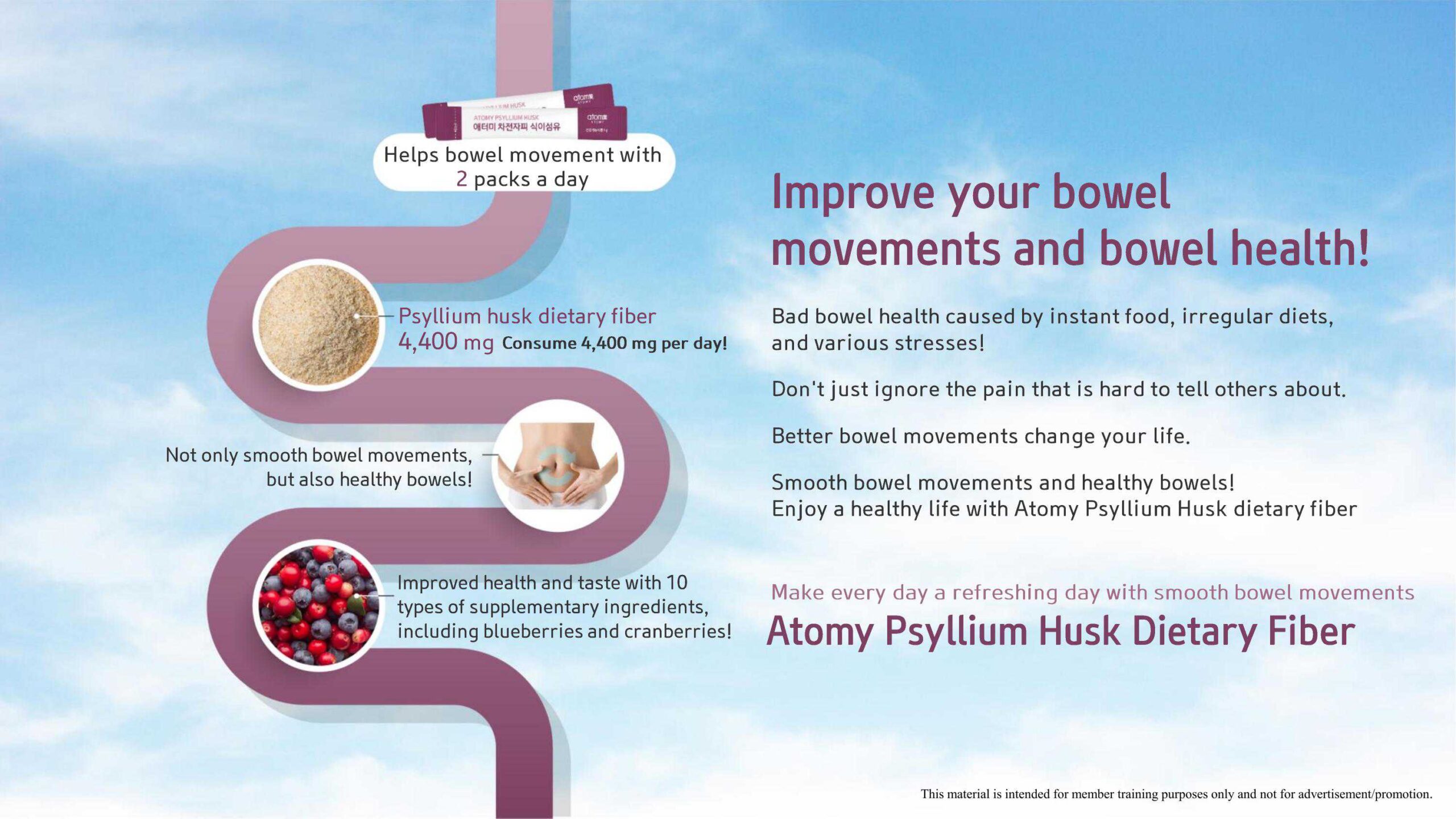 Ingredients: